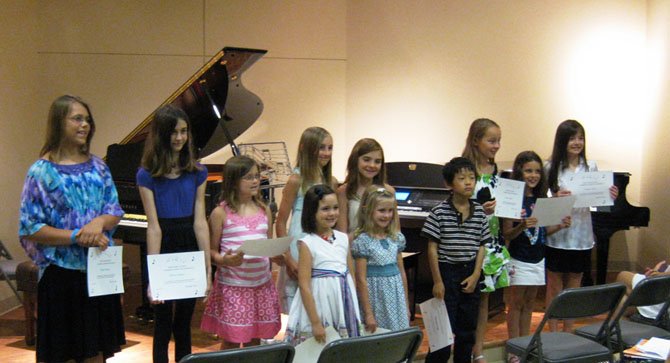 Piano students from Artstars Studio LLC performed in Musical Olympics recitals recently, featuring music from all around the world.
Some students chose to learn a piece tied to their heritage. For example, Caroline Stock has a Hungarian background, and so she performed Franz Liszt's Hungarian Rhapsody #2. Each student created a flag, representing the country of their music's origin.
Artstars Studio LLC is located in Great Falls, and the instructor is Mary Jane Cogan.
To view more recital photos, visit www.Artstars.biz.