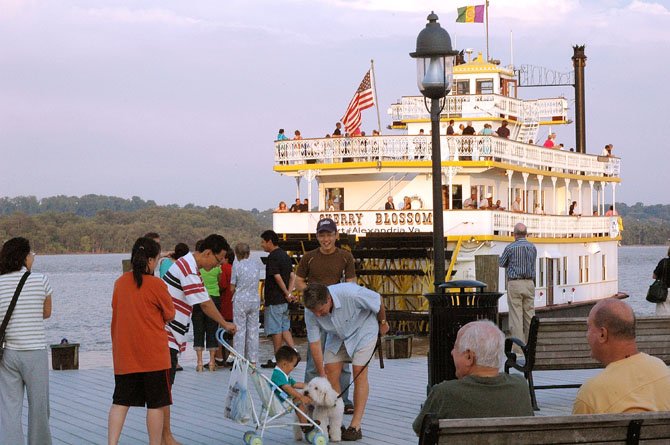 Alexandria — Sport a favorite hat and enjoy a cruise on the Potomac River for A Night at the Races, this year's premier fundraising event for The Fund for Alexandria's Child.
The traditional river ride on the Cherry Blossom continues into its ninth year, and the evening promises to be full of fun and good will as participants support Alexandria's foster care system.
Join
Race day is June 8, and tickets are still available for the Fund for Alexandria's Child annual river boat cruise. A trip for 10 people to Pimlico Race Course, including a race named after the winning bidder, is the top prize at this year's event. For more information visit: Alexandriava.gov/...
Tickets for the event are $75, which includes a dockside cocktail hour as well as a two-hour cruise. Live music, excellent food and a chance to win fantastic prizes with the silent auction are some of the highlights guests will enjoy.
Top auction items include a private beer tasting at Port City Brewery in Alexandria, a 10-course meal for six at Merikesh in D.C., as well as wine tours and other prizes worth an estimated $12,000. The biggest ticket item, however, is a trip for 10 people to Pimlico Race Track, with a race named after the winning bidder.
Proceeds from ticket sales and auction items support the mission of normalizing the lives of Alexandrians in the foster care system.
"The purpose of the fund is to enrich the lives of kids in foster care so they can live like other kids," said Suzanne Kratzoc, coordinator of community resources with The Fund for Alexandria's Child. "Our motto is not everyone can be a foster parent, but everyone can help a foster child."
Money raised from the evening is used for small ticket items that benefit children in meaningful ways. Funds cover the cost of school field trips, clothing and extracurricular activities.
"We provide a platform for the kids and teens who can't afford the usual items like going to camp, doing things their peers can do. It helps build self-confidence," said Thar Roeng Heil, a former foster child in the Alexandria system and current member of the Fund's Advisory Council.
"Each year we worry about the results of the fundraiser, and each year the community steps up," said Kratzoc. "It's heart wrenching to think of families pulled apart. The generous, caring people of Alexandria are why we are able to help so many kids."