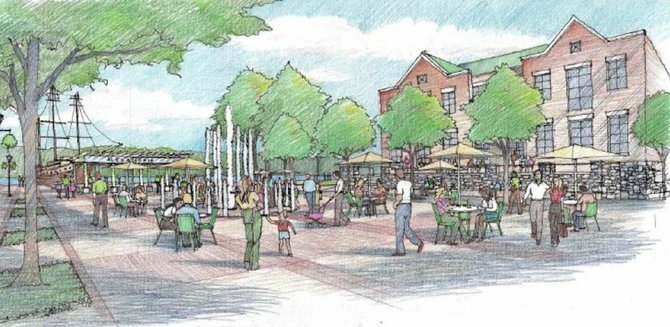 It's been almost 40 years since the Richard Nixon administration filed a series of lawsuits against property owners along the waterfront. The Interior Department argued in court that anything east of the 1791 boundary between Maryland and Virginia rightfully belonged to the District of Columbia, an effort to force closed industrial spaces to open to the public.
Most of the cases settled, leading to the creation of Oronoco Bay Park and Founders Park. Robinson Terminal promised to open part of its property when it redevelops its two locations flanking Old Town. But one defendant held out, fighting the federal government for four decades. The Old Dominion Boat Club was eventually successful, beating back Uncle Sam where others failed. Now the federal government has agreed to pay for four decades worth of legal fees.
"I won't say the exact figure, but it was in the high six figures," said Miles Holtzman, president of the Boat Club. "It was a vindication for us."
Although the Boat Club won its case against the feds, it's still trying to fend off Alexandria City Hall. Recommendation 3.69 of the waterfront plan calls for the creation of a new public plaza where the Old Dominion Boat Club's parking lot currently exists. Planning Director Faroll Hamer once called the proposed new public plaza at the foot of King Street "the soul" of the waterfront plan, although city officials now say they have no immediate plans to act on the recommendation.
"It's a long-range vision," said City Attorney James Banks. "The city's plan says that it would like to see a park there at some point, it doesn't discuss how that's going to happen."