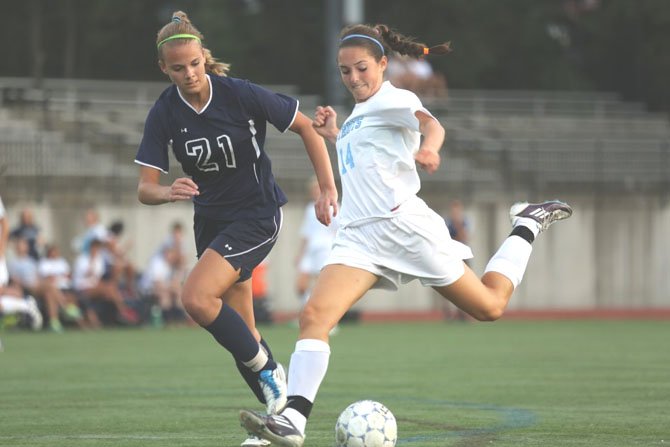 The Yorktown girls' soccer team's 2012 season came to an end on May 30 with a 4-2 loss to Stone Bridge in the Northern Region semifinals. The Patriots finished one win shy of a berth in the state tournament after defeating Annandale, 10-1, and Robinson, 2-1, during regionals.
Yorktown also won its second consecutive National District championship with a 5-0 victory against Edison on May 18.
"I think everyone's really proud of us and how far we've come," senior Isabel Arnold said. "I definitely think it's a step in the right direction. … Next year, the team is going to keep doing really well."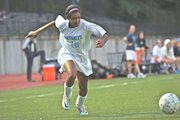 Yorktown finished the season with a 16-2-3 record, losing only to non-district opponents Oakton and Stone Bridge. The Patriots found success with a roster composed primarily of non-seniors, including sophomore goal-scoring threats Meghan Flynn and Kendall Logan. Junior goalkeeper Sophie Frank and midfielder Innis Hitt will also be back next season, along with sophomores Alex Puletti and Emma Shumway, and freshman Audrey Denkler.
"Our team definitely had a lot of strong [young players]," Arnold said. "… It was really fun to be able to play on a team with a lot of young kids who were really excited to be out there. I think next year they're going to continue to build on the success we've had and it's nice to think I might have played a part [in their development]. … Now it's their turn to take the reins."
Yorktown will lose seniors Arnold, Melissa Hunt and Rachel Brooke.