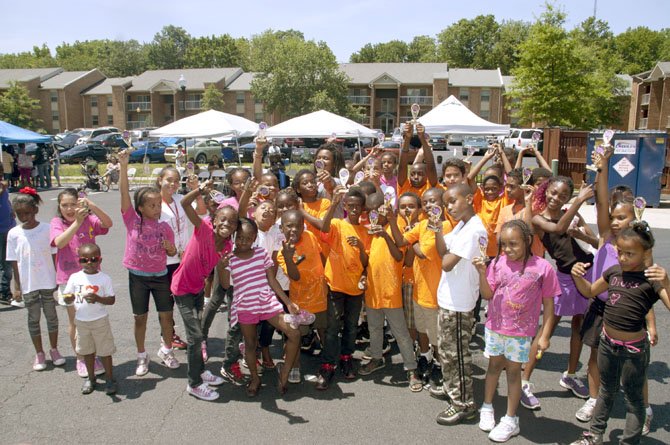 Some 300 families came together to celebrate the feeling of community and dedication that they enjoy at Creekside Village in Alexandria on May 19. The beautiful spring weather contributed as hundreds of people enjoyed food, music, dancing, games, and special presentations.
Children of all ages enjoyed hula hoops, face painting, and basketball. Several groups of talented teens demonstrated intricate cheerleading routines. In addition, the Asian American Lions Club conducted free blood pressure and blood sugar screenings for adults.
Blanca Vasquez, Community Developer for UCM, presented a certificate of appreciation to Creekside Property Manager Diane Baldino for helping to make Creekside Village a safe and strong community. "We are grateful for the sponsorship of JLV Partners; Community Organizations and Friends; and the Asian American Lions Club for helping to make this a fun and educational day for the community" said Vasquez.