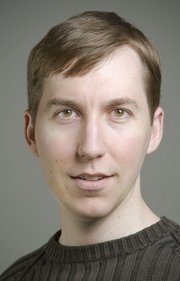 Sean Pflueger of Fairfax, a 2012 Arts Council of Fairfax County Strauss Award recipient for music composition and performance will be presenting his world premiere of "Child in the Midst, A Horror Opera" at the Capital Fringe Festival. It will be sung in English.
Pflueger is a member of the Fairfax County-based Riverbend Opera company, a non-profit that brings professional opera productions to the local area. He has a voice studio in Burke, Virginia. He performs regularly with the Washington Savoyards and in the chorus of the Washington National Opera.
The musical is based upon the short story entitled "The Midst" by Stephen King. It is a tale of supernatural Mist that traps a group of people, including a man and his son, in a small town grocery store. They are scared for their lives.
Pflueger received the rights to adapt Stephen King's short story "The Mist" through King's "dollar baby" program which was established to allow young writers the opportunity to adapt his works.
The show will be performed during the Capital Fringe Festival, Washington, D.C., on July 13 at 6 p.m., July 18 at 8 p.m. and July 21 at 2 p.m. at GALA Theatre at Tivoli Square in Washington, D.C. It is recommended for ages 13 and up. www.capitalfringe.org