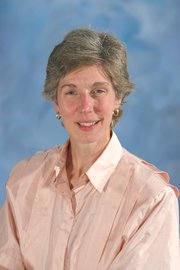 A Springfield native was named employee of the year by the U.S. Army's Communications-Electronics Research, Development and Engineering Center, or CERDEC, at Aberdeen Proving Ground, Md., June 19.
Constance Berg was recognized as a top employee in the mid-level administrative category as the senior database administrator for CERDEC's Night Vision and Electronic Sensors Directorate, or NVESD, located in Fort Belvoir, Va. Berg works with a team to interact directly with customers to determine operational requirements for the systems. She manages more than eight databases for NVESD personnel that store historical data from a number of sources. She offers assistance and guidance for all personnel who work with these databases.
Berg maintains relationships with NVESD's external customers while identifying and resolving hardware and software issues with the databases, servers, and workstations used to support her database programs. She also supports security, human resources, facilities and equipment management and program budget within NVESD. Berg has worked for NVESD since 1987.
"I have been very lucky to work with some amazingly talented people through the years. This award shows that our organization really does appreciate the staff that works hard behind the scenes," Berg said.