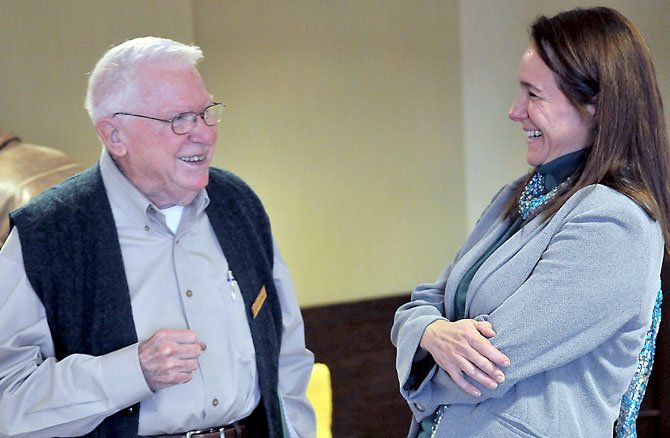 Drama students from Yorktown High School interviewed senior Arlingtonians residing at the Goodwin House and Culpepper Gardens retirement communities on Monday, Feb. 25.
The project is collaboration between The American Century Theatre and Carol Cadby, chair of the Theatre Arts Department at Yorktown High School. Fourteen students spent an hour interviewing residents about growing up in the Depression, family, education, entertainment, politics and life. The students have been interviewing groups of different ages all year in preparation for a spring project on character development.
The American Century Theatre is preparing for its summer production of Marathon '33, the experimental play by June Havoc (the real life "Baby June" of Gypsy). It recreates a dance marathon, as exhausted and jobless competitors literally dance for their lives. The play runs July 27 to Aug. 25 at Gunston Theatre Two. The American Century Theater received a Community Enhancement Grant from the Arlington Community Foundation to help underwrite Marathon '33 and its outreach programs.