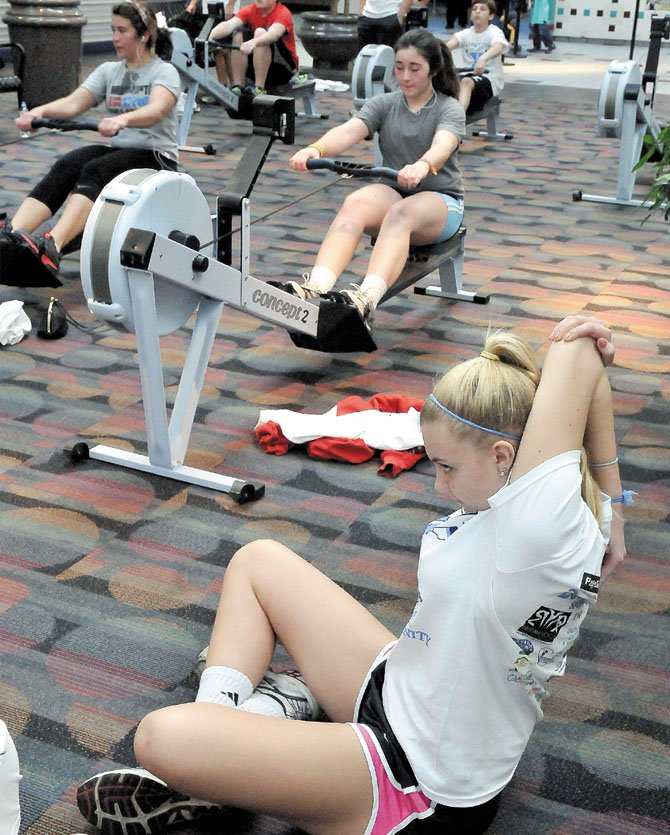 From 10 a.m. to 8 p.m. on Saturday, Feb. 25, the atrium on the third floor at Ballston Common Mall in Arlington was buzzing with action as six erg machines were almost constantly in motion.
The "Ergathon" raises funds for both Habitat for Humanity and the Yorktown Crew Team. More than 100 Yorktown High School students participated on indoor rowing machines known as "ergs."
The event was part of a nationwide Row for Humanity Day. Universities and high schools across the country held simultaneous ergathons, with proceeds supporting crew teams and local chapters of Habitat for Humanity. Donations to Habitat for Humanity support home construction for the less fortunate in communities nationwide.
In 2011, Row for Humanity donated more than $30,000 for Habitat for Humanity organizations across the country. Since its inception in 1976, Habitat for Humanity International has built more than 400,000 houses around the world, providing more than 2 million people with safe, decent, affordable shelter.