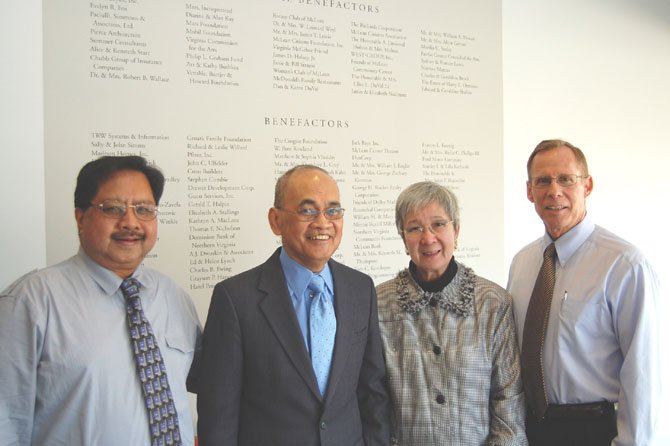 Longtime residents of McLean recently made a sizable cash donation to the McLean Community Center (MCC), according to MCC Executive Director George Sachs.
The cash donation was made by Roberto M. and Gloria Maria Talastas Federigan. The couple has lived in McLean for more than 39 years. The Federigans are originally from the Philippines. They are both twice retired and have performed numerous charitable and volunteer projects with the USO, Travelers Aid International and other community organizations in the Washington, D.C. metropolitan area and in the Philippines. They also have traveled abroad extensively.
The newest MCC benefactors made the donation because their family has enjoyed McLean and MCC's programs and activities for many years, Sachs said. The couple has attended many performances in the Alden Theatre, and their children attended many Center programs and activities while growing up in Mclean.
According to Sachs, the Federigans have requested the donation be used to fund the initial expense of a space enhancement for public use at the Ingleside facility. "The Federigans would like to enhance the community space to help MCC fulfill its mission to furnish facilities for civic, cultural, recreational and social activities in the McLean community," Sachs said.
According to Governing Board Chair Kevin Dent, the Federigans' donation was coming at an opportune time as the Governing Board is currently evaluating the need for improvements at the Ingleside facility to better serve the community's growing needs.