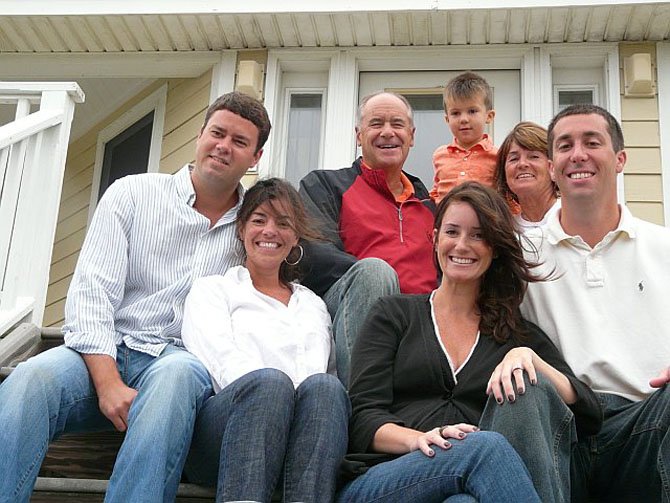 David Timko became the executive director of The Leukemia & Lymphoma Society's Washington, D.C., chapter in 1987 and, the following year, helped create the fund-raising Leukemia Ball. Little did he know then that he'd someday be one of the event's patient heroes.
"I worked on the ball for 20 years, and it went from an event raising several thousand dollars to one raising $3.5 million," said Timko, 63, of Clifton's Little Rocky Run community. "It was a labor of love and joy."
He joined the LLS in the first place because he believed so strongly in its mission of raising funds to help find a cure for people stricken with those diseases.
"Our cure rates for kids in the 1960s and '70s were pretty much nonexistent," said Timko. "When I started with the National Capital Area Chapter in the '80s, we were up to 75 percent; and 10 years later, it was 90 percent, which is remarkable."
But working for the organization didn't guarantee him personal immunity. "In 1993, our chapter became the top fund-raiser in the United States and I got hammered with non-Hodgkin's lymphoma," he said. "So it was a cruel irony."
"I was shaken to my soul," said Timko. "I was a father of two, beautiful children and had a full and happy life. But I kept working and underwent aggressive treatment. After a year or so, I went into remission."
That lasted for 20 years, until 2009, when the cancer returned with a vengeance. "Lymphomas are slow-growing and are notorious for recurring," said Timko. "It's been a tougher battle this time because I'm older and because the lymphoma morphed into a more aggressive form."
More treatment followed, made possible in part by funds raised by events such as the Leukemia Ball. And in September 2011, he underwent a stem-cell transplant at Inova Fairfax Hospital.
He's not cured, but is currently in remission and, in November 2011, he was able to walk his daughter Emily down the aisle. She and her husband Matt now live in Chicago. Timko and his wife Missi are also parents of Lauren DeSarno; she and her husband Nick have two children, Dominic, 5, and Lila, 2, and another on the way.
The Timkos have been married almost 40 years, and David says the letters "s" in Missi's name stand for "saint." Said Timko: "I wouldn't be here without her. She's been a rock, a nurse — everything — and she continues to be remarkable. I'm so blessed to still be here, on the right side of the flowers."
He recently returned to his job as senior vice president of Volunteer Engagement for the national level of the LLS; and this Saturday, March 31, he and Missi will attend the annual Leukemia Ball in Washington, D.C. But this time, Timko will be there as more than an LLS employee; he'll also be one of the patient honorees.
However, he said it'll be a bit awkward for him. "I feel honored, and it'll be great for me to be there that night with the donors and volunteers," said Timko. "But I'd rather the attention be on them and not me."