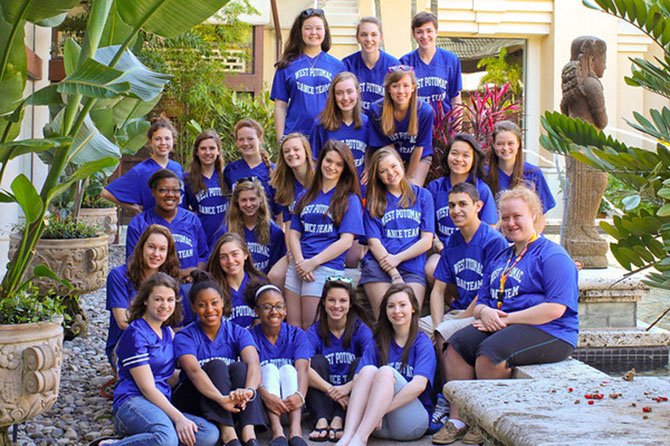 To the Editor:
The West Potomac Dance Team would like to thank the local community (including the Gazette), our sponsors*, the West Potomac Office of Student Activities and administration, and our families for supporting our "Road to Nationals." We couldn't have done it without all of you.
Earlier this month, we traveled to Orlando, Fla. to compete in the National Dance Alliance (NDA) National Championship. Being invited to this competition was a tremendous honor and an incredible experience that we will always remember. We were one of only three teams (out of 88) who were there for the first time.
In preparing for the competition, our team dedicated endless hours to rehearsals and fundraising that in turn strengthened the team's bonds. We are proud to have done our very best while competing against some of the best teams in the country.
We couldn't have done it without such a wonderful community behind us. It reminds us all of how lucky we are to live in an area where community support and involvement are a part of every-day life. Again, thank you! We appreciate all that you did to make this trip possible for us.
The West Potomac Varsity Dance Team
*Sponsors: Heritage Presbyterian; Four Sales, Ltd.; Body and Sol; Sew N' Luv; Zenergy Yoga; Merkli, Inc.; Ft. Hunt Sportsmans Club; Just Dance; Mosaic Express; MBL Design Studio; Occasionally Cakes; Bodnar Chiropractic; Outback Steakhouse; Rorer's Produce; Hollin Hall Automotive; Primos Restaurant; Skopp Chiropractic; Hughes Orthodontics; Schneider Dental; Ft. Hunt Animal Hospital; Aitcheson Real Estate, and Ridgewood Corset Shop.