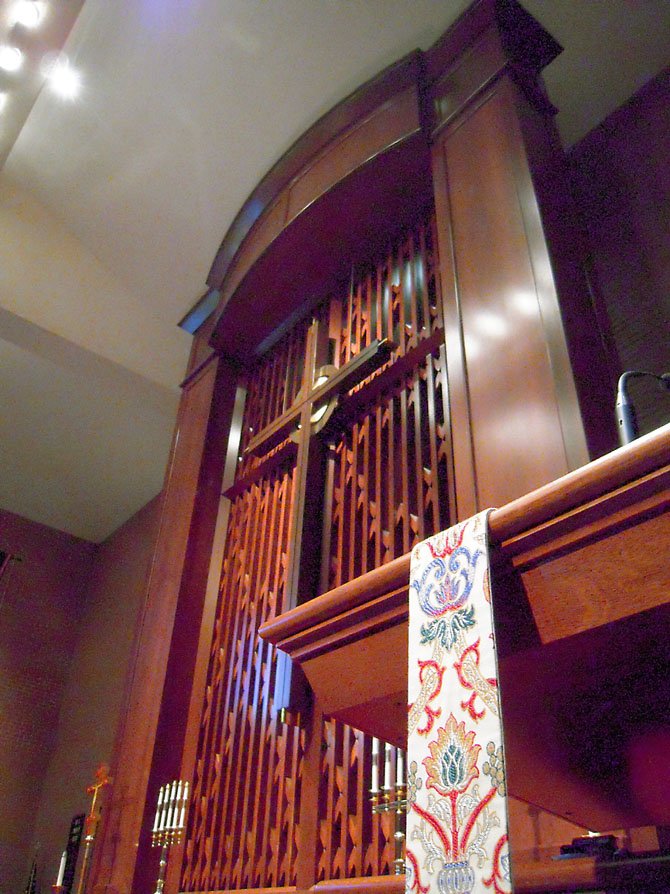 Three activities open to the public have been planned at St. Luke's Church, 8009 Fort Hunt Road, for Saturday, May 5.
First, St. Luke's will host its annual Catesby Jones Barbecue beginning at 11 a.m. until sold out. Parishioners will begin the 25-year-old tradition by smoking the barbecue starting at 6 p.m. the day before. Lunch will be served beginning at 11 a.m.
Second, the 80-year-old church also invites area residents to tour its newly renovated nave and narthex. For some 40 years, St. Luke's was using an altar and retable area that was intended to be temporary. St. Luke's recent capital campaign has allowed the church to finish what was started when the current church building was completed in 1971.
A newly painted and carpeted narthex has been completed.
A completely renovated Sunday School and Day School facility is on the church's basement level. This $950,000 renovation which was completed two years ago.
Thirdly, the Farm Stand opens. Locally grown fresh fruits and vegetables in addition to meats and other food items will be sold through this community-supported agriculture operation. For more information, see www.orchardcountryproduce.com.
Later in the month, in celebration of the completion of the nave and narthex portion of the capital improvements of the past two years, St. Luke's will conduct a ceremonial ribbon cutting and blessing of the new nave during Bishop David Jones' visit on Sunday, May 20, at the 10 a.m. service.