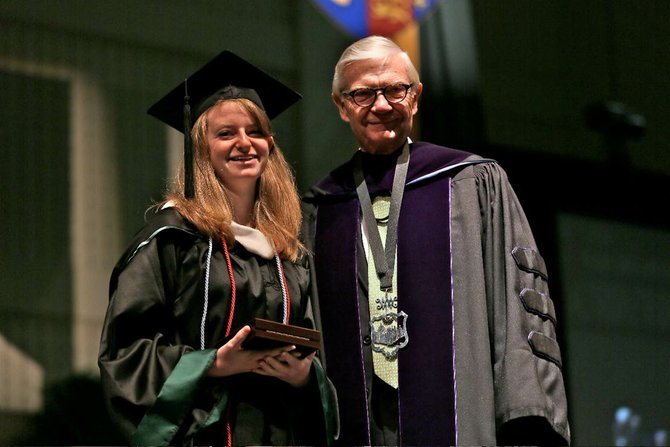 The Lord Botetourt Medal, established in 1772 "for the honor and encouragement of literary merit," is presented to a graduating senior who has "attained the greatest distinction in scholarship." Rebecca Koenig, of Springfield, received this award on Sunday, May 13 at the College of William & Mary's Commencement ceremony.
Koenig, a history and English double major, graduated with a near-perfect grade point average and membership in Phi Beta Kappa.
An aspiring journalist, Koenig spent a summer in Washington, D.C., chronicling the everyday lives of ordinary people. Her series of non-fiction essays became the foundation of her senior honors thesis, "Playing in the Big Leagues," which was judged by one professor as "among the very best things I've ever read by an undergraduate."
Koening also worked as a reporter with Connection Newspapers and Scripps Howard Foundation Wire. She will continue her studies at Northwestern University.