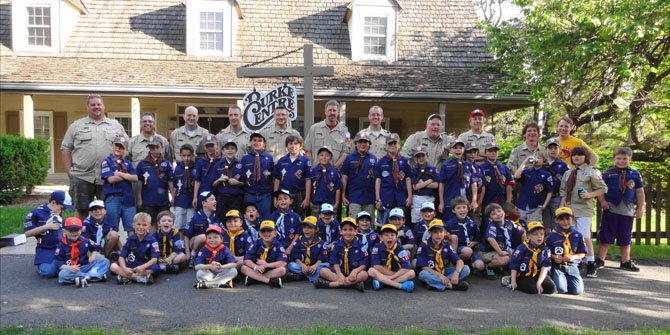 On Sunday, May 20, Cub Scout Pack 1345 held their annual Advancement Ceremony at the Ponds Community Center. The Pack, chartered by Burke Center Conservancy, recognized the accomplishments of 42 scouts whose achievements during the year earned them advancement to the next cub scout rank. The pack also welcomed three new scouts that will form the next den of Tiger Cubs this fall.
Pack 1345 is sponsored by the Burke Conservancy and the scouts are primarily from Terra Centre Elementary School.

Pack 1345 provides fun and an educational experience concerned with values. Cub Scouts provide a positive place where boys can enjoy safe, energetic activities that build character, improving physical fitness, teach practical skills and promote community service.