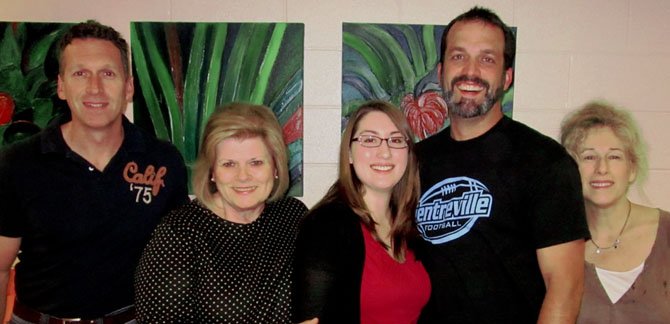 Centreville — Centreville High art teachers Allison Dreon, Troy Hayes, Kris Killinger, Rory Marcaccio Schaffer and Pam Young will display their works as Artists of the Month at La Bella Luce in the Town of Clifton. The shop is at 7137 Main St., and their show is titled, "Gli Insegnanti d'arte" (Italian for "the art teachers").
Store hours are Wednesday-Friday, 11 a.m.-5 p.m.; Saturday, noon-6 p.m.; Sunday, noon-4 p.m.; and by appointment.
The teachers' work will be on display at La Bella Luce through June and is also for sale. Killinger and Young are bringing their oil paintings; Killinger paints flowers and still lifes, and Young does Tuscan still lifes and landscapes. Dreon will show examples of her photography, Schaffer will offer her digital photography, and Hayes is displaying his portraits of athletes done in pastels.