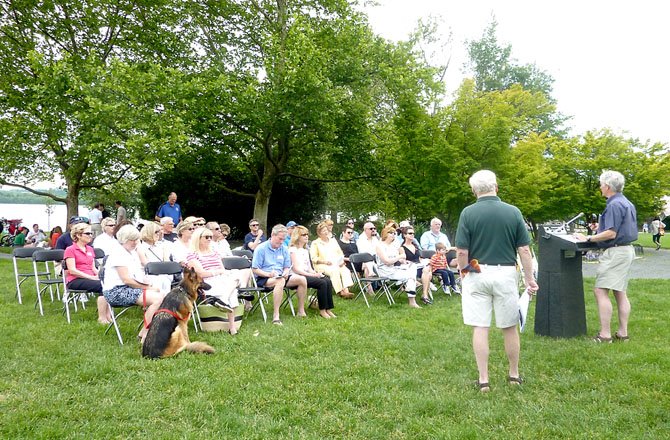 Alexandria — Residents and concerned citizens gathered May 20 for the annual Founders Park Community association meeting to discuss issues affecting the park and the future of the Alexandria waterfront.
FPCA president Dave Wilcox presented a plan for the association to organize and implement signage and storyboards at selected points throughout the park to increase awareness of the role the site has played throughout the history of the city.
City Councilman Frank Fannon addressed the crowd before informally meeting with residents and answering questions regarding future plans for the waterfront. Candidate for City Council Bob Wood and mayoral candidate Andrew Macdonald were also in attendance to discuss issues affecting the park and FCPA members.