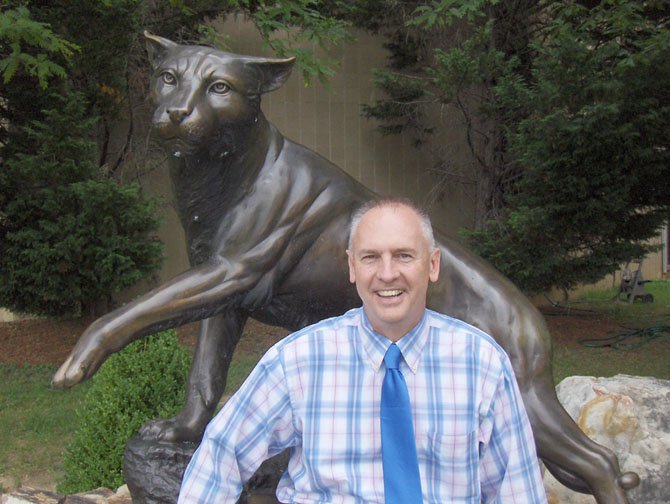 Centreville — Newsweek has just published its rankings of America's Best High Schools for 2012, and Centreville High is ranked sixth in Virginia and 246th out of 1,000 schools surveyed in the U.S.
"We have a good school, good students, good teachers and good community, and I'm really proud of them and their accomplishments," said Principal Mike Campbell. "And now they're reaping the benefits of all their hard work."
The ranking honors the top 1,000 public high schools in the nation that have proven the most effective at producing seniors ready to enter college. The list is based on six components provided by school administrators: Graduation rate, college matriculation rate, number of AP/IB/AICE tests taken per student, average SAT/ACT scores, average AP/IB/AICE scores, and number of AP courses offered per student.
Centreville's totals for the 2010-2011 school year were: Graduation rate, 96 percent; number of AP/IB tests taken per student, 1; college-bound, 93 percent; average SAT score, 1611; Average ACT score, 23.6 (out of 36); and average number of AP classes taken per student, 3.
Roughly 300 high schools in Virginia took the survey, and Campbell was thrilled that Centreville was ranked close to the top. "Everything comes back to having a good faculty, plus lots of community support," he said.
"We don't conscientiously set out to make the top 100," said Campbell. "We want to do the best we can across the board for all our students. We challenge them to be successful and always do their best."
Now, though, Campbell's time at Centreville is drawing to a close. He'll soon begin a new job with Huntsville City Public Schools in Alabama. He's worked 31 years in Virginia and 29 years for Fairfax County Public Schools, and he's been Centreville's principal since 2006.
He'd already planned to retire when the current school year ended and wanted to live in the South, fairly close to water, and in a place where he could make the most of his money. Huntsville filled the bill and, after retiring from FCPS on July 1, he'll take over the reins of J.O. Johnson High School there, on July 2.
Instead of a Wildcat, he'll be a Jaguar, but Centreville High will always have a special place in his heart. And this latest honor caps things off for him.
"It feels good to go out with us being recognized — not only as one of the top schools in the state — but also in the nation," said Campbell. "It's kind of like the icing on the cake."