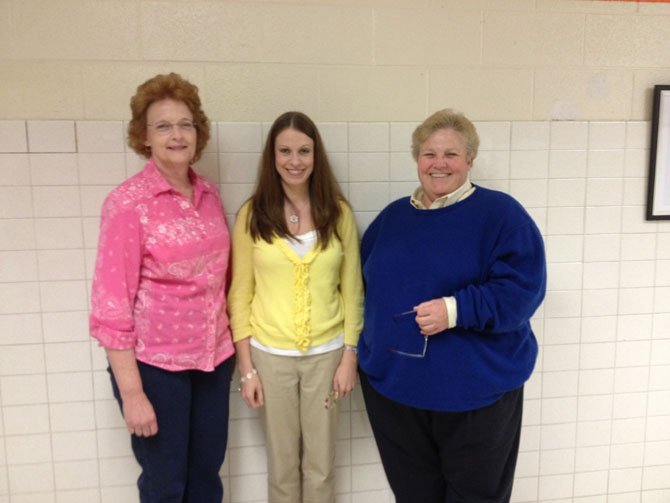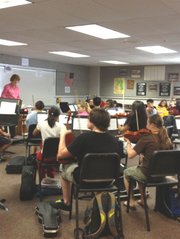 Oakton High School's Performing Arts Department is the recipient of a Virginia Music Educators Association Blue Ribbon School Award for 2011-2012. This award is also known as "the Performing Arts Department's Standardized Test" according to Oakton's Orchestra teacher Debra Myers.
Back in February a panel of judges at the District Festival assessed the performance of Oakton's band, chorus and orchestra. On May 11, Oakton was honored with a Blue Ribbon Award.
The award recognizes schools throughout Virginia with superior performing ensembles. The award is given to the top performing schools in the district after reviewing each school's band, chorus and orchestra. To receive the Blue Ribbon every ensemble needed to perform at a superior level. Oakton's Symphonic band, Symphonic orchestra, and Madrigals chorus were given superior ratings.
In the past decade, Oakton's Performing Art Department have achieved several awards for their superior talents among their ensembles, including the Virginia Honor Band 19 times since 1990.
"We want our ensembles to perform at the highest standard, that is our goal," says Tiffany Powell, Oakton chorus teacher. But the Oakton's Performing Arts teachers say that it's not just trophies they are concerned about. "We do set high expectations, but it's the students that matter," said Cheryl Newton, Oakton band teacher: Nearly 600 students enrolled in the department are encouraged to achieve excellence.
The department is an extracurricular activity that is incorporated into the student's regular academic schedule.