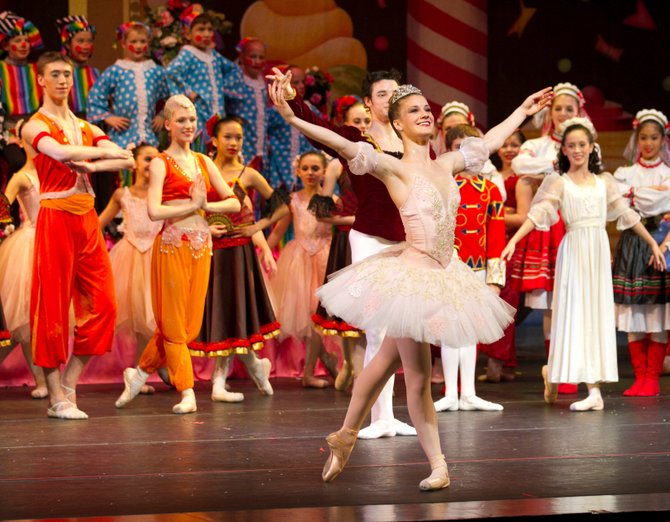 Send announcements to reston@connectionnewspapers.com. Deadline is Thursday for the following week's paper. Photos/artwork encouraged. For additional listings, visit www.connectionnewspapers.com.
Saturday/Nov. 10
Children's Fall Flea Market. 9 a.m.-noon, at RCC Hunters Woods, 2310 Colts Neck Road, Reston. Donate one non-perishable food item for the RCC Thanksgiving Food Drive and then do your holiday shopping at bargains: gently-used toys, books, clothing and games. www.restoncommunitycenter.com.
A Hike to Ancient Rocky Outcrops. 1 p.m., at the Walker Nature Center, 11050 Glade Drive, Reston. A two-and-a-half mile walk along Twin Branches and Lake Audubon trails to see the rocky outcrops, ancient rocks. Carpools leave from the Reston Museum, 12:30 p.m., 1639 Washington Plaza, Reston. 703-709-7700 or www.restonmuseum.org.
Artists' Reception: Expressions Portrait Competition and Exhibit. 7-9 p.m., at ArtSpace Herndon in the Post Gallery, 750 Center St., Herndon. Local painter Kurt Schwarz judges the competition featuring finalists from ArtSpace Herndon's Fourth Annual Portrait Competition; Exhibit open Nov. 8 through Dec. 9. www.artspaceherndon.org.
Contra Dance with the June Apple Band. 7:15 p.m., beginners' workshop; 8 p.m., dance, at Reston Community Center, 2310 Colts Neck Road, Reston. Polish your dancing at a free workshop, enjoy potluck refreshments and have a ball with quick feet and the June Apple Band's tunes. $9 (singles and couples welcome). 703-476-4500.
Photo Gallery
RH_calendarNov
Click Photo for Flash
Sunday/ Nov. 11
Veterans Day Observance. 11 a.m., at Veterans Memorial at the Herndon Town Green, 777 Lynn St., Herndon. The American Legion, Wayne M. Kidwell, Post 184, in cooperation with the Town of Herndon, will be holding his Annual Veterans Day Observance at the Veterans Memorial. 703-481-6189.
Tuesday/Nov. 13
Turner Park Farm's Evolution Celebration. 11 a.m.-1:30 p.m., at the Dranesville Church of the Brethren, 11500 Leesburg Pike, Herndon. Interactive entertainment includes karaoke. Lunch is provided and a small donation is requested. Reservations. 703-759-3721 or linda.fernald1@verizon.net.
Vigil: Shine a Light on Lung Cancer. 6-8 p.m., at Reston Hospital Center, Conference Rooms A & B, 1850 Town Center Drive, Reston. The Northern Virginia Thoracic Oncology Program of Reston Hospital Center and The Lung Cancer Alliance host a vigil where Girl Scout Troop 5140 presents pillows to comfort lung cancer patients. restonhospital.com.
Bryan Bowers. 7:15 p.m., at Amphora Diner Deluxe, 1151 Elden St., Herndon. The autoharp player and singer-songwriter brings stage presence and passion to his performances. $11, members; $12, non-members. 703-435-2402 or www.amphoragroup.com.
Wednesday/Nov. 14
Open Mic Night. 9:30 p.m-1:30 a.m. Jimmy's Old Town Tavern, 697 Spring St., Herndon. Every Wednesday. Register your band at BluesSlide@aol.com or 703-593-5206. www.jimmystavern.com.
Saturday/Nov. 17
Fairfax Symphony Orchestra: Masterworks II. 8 p.m., at George Mason University Center for the Arts, 4400 University Drive, Fairfax. Conductor Ken Woods and violinist Benjamin Beilman perform Beethoven's Overture to Coriolan, Op. 62, Symphony No. 2 and Violin Concerto. $25-55. 703-563-1990 or www.fairfaxsymphony.org.