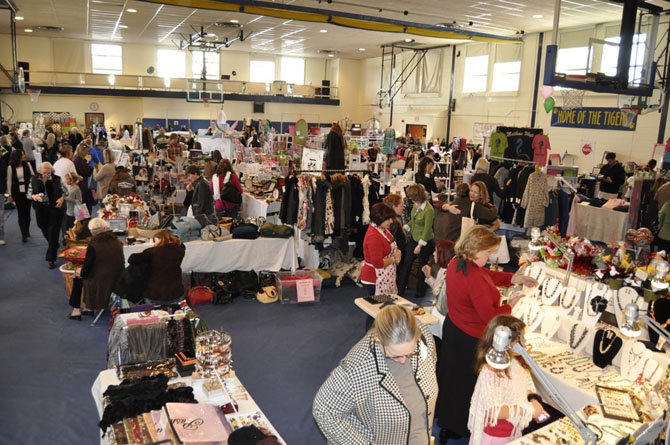 Potomac — Looking for creative and unusual gifts for family and friends? The holidays are quickly approaching and bazaars and craft shows are ideal for that hard-to-find gift. A number of near-by bazaars will be taking place within the next few weeks. Each bazaar has a distinctive feel and offers a variety of items that could never be found at the mall. Many raise money for a cause.
Photo Gallery
Holiday Gift Guide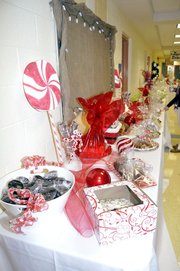 A number of near-by bazaars will be taking place within the next few weeks. Each bazaar has a distinctive feel and offers a variety of items that could never be found at the mall.
Click Photo for Flash
The first boutique on the calendar is the 9th Annual "Mayfield Market" at the Connelly School for the Holy Child, 9029 Bradley Blvd. in Potomac. It will take place on Saturday, Nov. 17 from 9 a.m. – 5 p.m. and on Sunday, Nov. 18 from 11 a.m. – 5 p.m. This shopping bazaar features more than 70 vendors selling personalized clothing, accessories and stationery, hostess gifts for the holidays, distinctive jewelry, handmade ceramic pieces, men's clothing, cashmere hats and scarves, handbags, children's gifts and clothing, original art work and more.
Holy Child Director of Development Suzi Montes de Oca describes a few merchants who will be selling their wonderful wares: "Our vendors include personalized clothing and accessories from Two Coconuts and The Fine Swine in Kensington as well as from Namedroppers in Potomac, artists including Carol Dyer and Martha Spak, Lilly Pulitzer's 'Life's A Beach', handbags, gloves and accessories from Potomac's Barbie B, jewelry from Ice, Razzle Dazzle, Deco, Sam Barry and Stella and Dot. We will also have gifts and accessories from The Surrey Two, Create-A-Plaque, Pearls Fine Teas, Joyful Bath Company, Haute Papier and much more."
In addition to the vendors, The Holy Child "Always Shabby Chic Boutique" is an upscale white elephant sale where one can find gently-used household items such as mirrors, lamps, candlesticks, furniture and more. The Tiger Bakery is a delightful place to rest while eating lunch or buying a baked treat. Luncheon options are provided by food trucks - Go Fish, ThatSalata and Maui Wowi. According to co-chair Jennifer Kress, "Proceeds from the Mayfield Market will benefit the Holy Child Scholarship Fund."
The German School, 8617 Chateau Drive, Potomac, will hold its Christmas Bazaar from 12 – 5 p.m. on Saturday, Dec. 1. This bazaar brings German holiday traditions to the Potomac area. Arrive with an appetite, because a full meal of delectable home-made German cuisine is served — bratwurst, spatzle, knodel, potato salad and sauerkraut are just a few of the samplings. Desserts include a full cake-buffet with black forest cake, fruit tarts, cheesecakes, German Christmas cookies and puddings. The European-styled bazaar includes hand-made wooden toys, delightful music boxes and nutcrackers, Christmas ornaments and decorations, woolen scarves and mittens, handbags, candles, decorated Advent wreaths and more. A variety of German sausages and Swiss desserts are for sale to take home. The bazaar will also offer a number of entertainment activities for children.
THE NEXT VENUE on the shopping trail is the CPR Realtor Holiday Extravaganza in conjunction with the the Glen Echo Partnership for the Arts and Culture (GEPPAC) which will be held on Dec. 1 from 2 – 5 p.m. at the Spanish Ballroom Annex in Glen Echo Park, 7300 MacArthur Blvd., Glen Echo.
This boutique will feature women's clothing from Ibhana, Silpada silver jewelry, Beijo Bags, decorator items for the home, artwork and more.
The group is collecting canned goods for a local food bank. Co-Chair Ellen Cohen said: "Your neighborhood CPR Realtor Team (Cohen, Porter and Rohrer) in conjunction with Glen Echo Park and co-sponsored by Rob Mercer of First Home Mortgage and Ken Savitz of Acer Title & Escrow are thanking our community by offering a Holiday Shopping Extravaganza. Come and support our neighbors while finishing your holiday shopping."
Save some energy for the Friends of the Clara Barton Community Center Annual Craft Show on Sunday, Dec. 2 from 1-5 p.m. This is the only show dedicated to artwork and crafts produced by local artisans, many from Glen Echo, Potomac and Cabin John.
Chairman of the show Leslie Barden said, "The show was created at the request of our local artisans. There will be paintings, photography, pottery, glass, jewelry, jams, gift baskets, wrapping paper, books, wood carvings, knits, needle point blouses, belt buckles, quilts, table linens, purses, wooden boxes and ornaments. Each artist, author or crafter must have created the items they are bringing to the show themselves."
Some of the vendors will be Shirley Hendel of Potomac with her fused glass, Potomac's Betty Christina Komons, offering hand-knitted hats and sweaters, painting and hand-painted furniture, potters Miriam Kelty and Susan Woollen, woodworker Stanley Schaper of Cabin John and Dale Feuer, Linda Morelli, Beth Rosenheim and Lucy Shapiro — all presenting a variety of jewelry for the show.
Judith Welles, author of a book on Cabin John history will debut her newest book about Lilly Stone. Author Ann McCallum will also present her children's cookbook, "Eat Your Math Homework – Recipes for Hungry Minds" and her friend Barbara Schuler will give a demonstration.
"We are an outlet for local artists," said Barden. "The proceeds will help provide a few extras for the Clara Barton community center and its clientele."