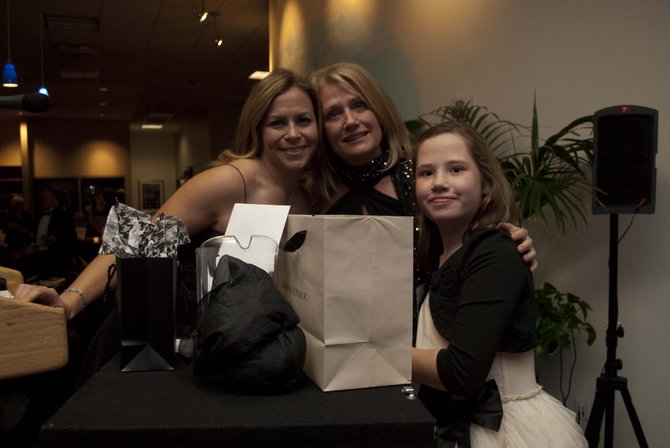 Lift Me Up! therapeutic riding program hosted its annual gala on Saturday, Nov. 17, celebrating the organization's 37th year of bringing the magic of horseback riding to individuals living with disabilities. The event took place at the BMW of Sterling, courtesy of Thomas and Joyce Moorehead, who, for the last seven years, have opened their showroom for Lift Me Up!'s primary fundraiser of the year.
Photo Gallery
Lift Me Up! Gala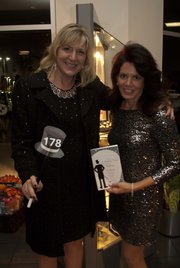 Click Photo for Flash
The evening began with guests mingling at a cocktail reception that included hors d'oeuvres by RSVP Catering and a silent auction, full of donations from the community, including the Washington Redskins, Washington Wizards, local jewelers and restaurants, and many more. Throughout the evening, three young riders from the program, Keira Kenny, Camron Saba, and Catalina Smith chatted with guests and raised over $1,500 by selling raffle tickets for a basket organized by Maggie Johnston of the program's board of directors.
Dinner entertainment included an elaborate magic show and an awards presentation where Great Falls resident Tracy Kenny, and volunteer Gordon Baker, were honored for their service to the organization.
The evening also featured a live auction that included a Jorge Adeler one-of-a-kind custom designed necklace donated by Adeler Jewelers as well as an opportunity to view Dr. Lucas Collazo and his Cardiac Surgery Team perform live open heart surgery. Following the bidding, Keller Williams of McLean presented a check for over $15,000 as the proceeds from the third annual McLean-Great Falls Keller Williams Cares charity golf tournament. The evening ended with another gala tradition known as "Stand Up for Lift Me Up!" where guests raised an additional $28,000 for this program.
Community support is at the heart of the program's success. More than 300 volunteers comprising local high school students and adults assist the student riders and PATH- certified riding instructors during lessons offered seven days a week. Lift Me Up! serves over 100 riders of all ages, including local veterans wounded while serving in the military.
Lift Me Up! is a 501 (c) (3) charity and a PATH Premier Accredited Center. For more information, visit www.liftmeup.org.