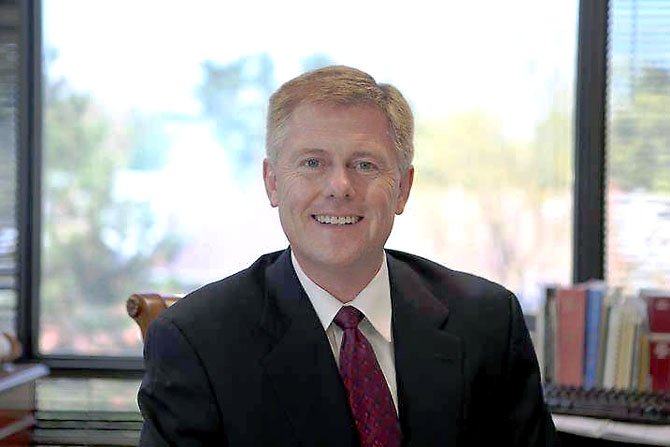 I'd like to encourage all Fairfax County residents to consider participating in this year's "VolunteerFest," sponsored by Volunteer Fairfax on Saturday, Oct. 27, 2012.
This year marks the 18th year for VolunteerFest, and more than 1500 County residents are expected to volunteer their time at dozens of sites around the County. Tasks include landscaping, sorting and collecting food at food banks, maintaining an outdoor classroom at an elementary school, helping seniors, cleaning libraries and sorting clothes at a thrift store that funds programs for people with disabilities. A full list of events can be found at http://www.volunteerfairfax.org/.
Volunteer Fairfax is much more than "VolunteerFest," however. For 37 years, this organization has been a tremendous resource for volunteering in Fairfax County. Through a variety of programs and services, Volunteer Fairfax strengthens the capacity of its nonprofit members and offers meaningful volunteer opportunities for local citizens. Moreover, all year long they match the skills and interests of volunteers and donors to the needs of local nonprofit organizations, helping to build a better community through service.
Why volunteer? One of Fairfax County's strengths is the volunteer effort of its citizens. In 2011, more than 16,000 individuals volunteered their time through Volunteer Fairfax, and thousands more volunteered through other organizations. These hours equate to millions of dollars in benefits for our communities. Indeed, in difficult times, the need for volunteers increases as more people are in need and charitable giving in dollars is dropping.
But there is another, perhaps more selfish reason. Volunteering does great things for the volunteer! Volunteers learn about unfamiliar subjects and a variety of needs in their communities. They meet new friends and develop new ideas about how they can work together on additional projects. Most importantly, it's good for the soul. Volunteers come away refreshed and thankful for the opportunity to help others and the community.
So, please consider giving some time on Oct. 27 for VolunteerFest. Your community will benefit, and so will you.