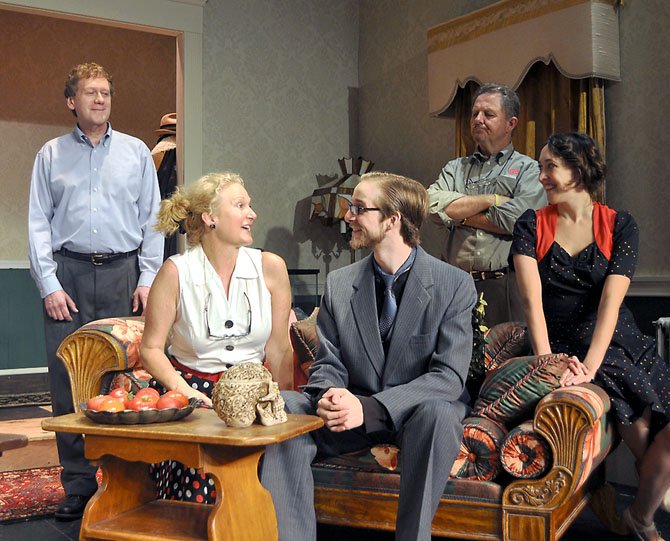 "A non-stop dance of human interactions and emotions—with some crazy ballet thrown in for great entertainment," said Sara Bennett of the Providence Players next production, "You Can't Take it with You," by George S. Kaufman and Moss Hart.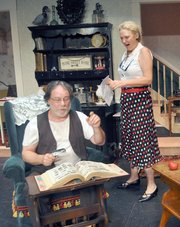 With its share of screwball situations and wacky characters," You Can't Take it with You" is unusual for the Providence Players. "We have never repeated a play. This is the first time we have done this," said Chip Gertzog, one of the founding members of the Players and the director of the production. "And every role is a gem."
The Pulitzer Prize-winning comedy's particular insights about wealth and happiness comes from a most unconventional family that impacts and influences those who are staid and stiff, and who find love hard to display. It ran two years on Broadway.
Where and When
"You Can't Take it with You," performed by Providence Players of Fairfax, James Lee Community Center Theater, 2855 Annandale Road, Falls Church. Performances: Oct. 19-Nov. 3., Thursday, Friday and Saturday at 7:30 p.m.; Sunday matinees at 2 p.m., Oct. 21 & 28. Tickets: $15-$18. Call 703-425-6782 or visit www.providencepla.... Note: Providence Players offers a special free preview performance for students and their guests, including teachers on Thursday, Oct. 18 at 7 p.m.
At a recent interview, Gertzog and other original members of the now 15-year-old Providence Players such as Sara Evans Bennett, John Coscia and Susan Kaplan reminisced about the beginnings of the company. They were parents of young children at Mantua Elementary School putting on productions to raise funds for the local PTA. "You Can't Take it with You" was their first production as a group.
Coscia will reprise his role from 15 years ago, eccentric Martin Vanderhof, a man who decides to leave all the stress of work behind and to relax. He escapes from a life with "six hours of things I have to do every day before I get one hour to do what I like in."
Bennett is re-playing the role of Penny Sycamore an avant-garde, somewhat blunt woman and charmer of a mother, who "has a great enthusiasm for living. She is full of joie de vivre as a character, taking pleasure in what is put in front of her." Bennett played the same role in the Players production 15 years earlier.
Susan Kaplan was also in the original production though in a different role. Now she is Mrs. Kirby, an "extremely prim and proper woman." Kaplan smiled widely as she said, "I love the production. Being on stage allows me to be something different from what I do in real life."
As it begins its 15th season, the Providence Players agreed that they were happy "to put together a season with an eye toward what long-time followers of the Providence Players have enjoyed through the years."