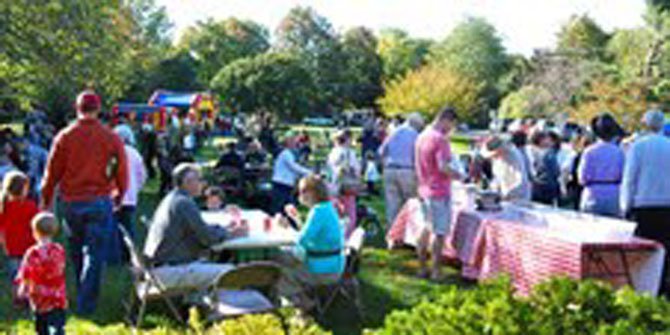 Alexandria — The Christmas Attic, an Old Town landmark, is seeking artists and community organizations — schools, churches, charities — to help produce a temporary exhibition featuring illuminated canvases of art to be revealed in each of the stores windows for "The Christmas Attic's Holiday Advent Calendar Art Project."
Starting Dec. 1, and running through Dec. 25, 2012 each day at sundown, the store will reveal "advent art" featuring a variety of local organizations and artists holiday creations. All art will be placed either in the windows or on the brick of the building on the front side facing Union Street. There will be a VIP/media kick-off event on Dec. 1. At the closing of the Advent Calendar event, the canvases of advent art will be available for auction at a post-event celebration. Proceeds from the auction will go to the Make-A-Wish Mid-Atlantic. Make-A-Wish Mid-Atlantic grants the wishes of children with life-threatening medical conditions to enrich the human experience with hope, strength and joy.
The Christmas Attic is looking for 25 artists and/or community groups to participate in this community art project. Each day at sundown, one advent art piece will be revealed and illuminated. The store will select the order of when the canvases will be displayed for the 25 days. The final advent day, Christmas Day, must be an image of a nativity scene. All art designs must be seen from a distance and weather proofed. Visit www.christmasattic.com for information and an application. Application and sketch ideas are due by Nov. 1.
The Christmas Attic was opened by a local family that loved the spirit and joy of the holidays. Since 1971, the store has long been considered a "must see" by locals and tourists alike. The Christmas Attic is located at 125 S. Union Street.