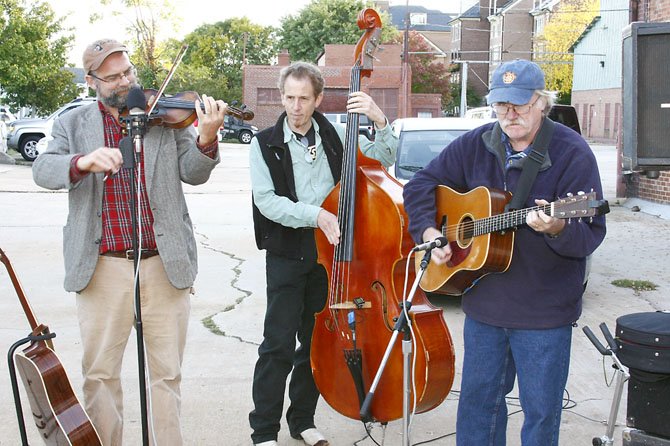 Alexandria — The Alexandria Seaport Foundation played host to more than 150 attendees at the 2012 Seaport Days festival and second annual Riverfest Oct. 13 at its waterfront facility in Old Town.
Located behind Robinson Terminal South, eight local restaurants participated in the Oktoberfest-like event including Virtue Feed and Grain, Faccia Luna, Chadwick's, Union Street Public House, Pizzeria Paradiso, Hard Times Café, Bittersweet Café and Port City Brewing. Entertainment was provided by the Randy Barrett bluegrass trio as well as local country singer John Stone.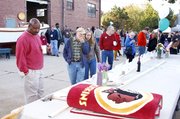 Proceeds from the event support the programs of the foundation, which uses boat building as a way to improve the lives of young people. Through project-based learning, Alexandria Seaport Foundation apprentices gain carpentry skills, social skills and life skills while at the same time working toward their GED. The foundation also works with 120 local middle school students in partnership with Alexandria City Public Schools and reaches hundreds of youth across the country through its Building to Teach program, which trains other organizations in hands-on learning.
The foundation hosts an open shop on Tuesday evenings from 7-9 p.m. at its 2 Duke Street facility for anyone interested in boatbuilding. Many volunteer opportunities are available including tutoring, mentoring, teaching workshop skills and event planning. For information on events and activities at the Alexandria Seaport Foundation, contact Kathy Seifert at 703-549-7078.
— Jeanne Theismann