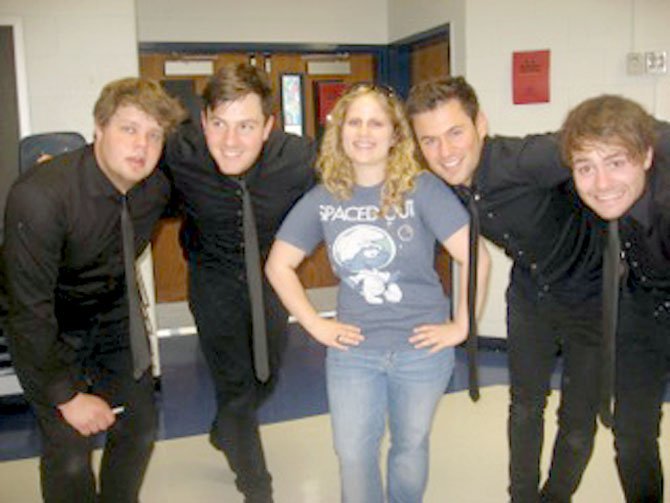 As the drum and bass began to echo throughout the auditorium, West Springfield High School students cheered for the German band ARTIG this past Friday.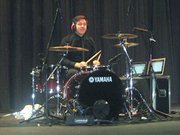 Last January, ARTIG received a grant from the German Embassy funding their musical tour to America. This school year, they decided to revisit the place where it all began and returned to the site of their first American concert, West Springfield High School. Having taught German for 18 years at West Springfield, Haley Crittenden Gordon was delighted to be able to organize the concert and have them back again.
"It's a lot of fun for the students," said Gordon. "The concert helps expose them to the modern German lifestyle."
To prepare for the arrival of ARTIG, Gordon had her students spend time on translating song lyrics and doing listening exercises.
"Their music is very upbeat and positive," said Gordon. "A lot of it deals with 'knowing who you are' as a person."
ARTIG was just as personable as their music was, and the band interacted with the students while on stage and after the concert, in a private reception that was held for the fans and band.
"We really love playing American concerts," said Chris, the drummer for the band. "The energy level is a lot different from German students who are a bit more reserved."
Although the band joked about America being the "party country" and staunchly stood by their favorite American artist as being "Katy Perry," their music represents one of their most serious passions.
"We just started playing one day," said Max, the lead vocalist of the group.
"We're so grateful for the support and fans here."
With a lack of funding from the German Embassy this year, the band owes their second American tour to Director of the German Language Saturday School Kerstin Hopkins.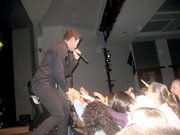 "It's unbelievable that we were able to get a second chance to see them perform," said Gordon. "Last year we thought we were lucky enough to get them as it was."
In addition to West Springfield High School attendees, students from Fairfax High School, Lake Braddock Secondary School, Robinson High School, Chantilly High School, Centreville High School and Cooper Middle School came to enjoy the treat.
In the future, Gordon looks forward to more German influence around the school. "We've been very grateful for the experience," said Gordon. "We'd love to bring more cultural events to the school."
As for the return of ARTIG to the states? "We're making plans with the German Embassy," said Chris. "There's a great chance we could be coming back."
More like this story