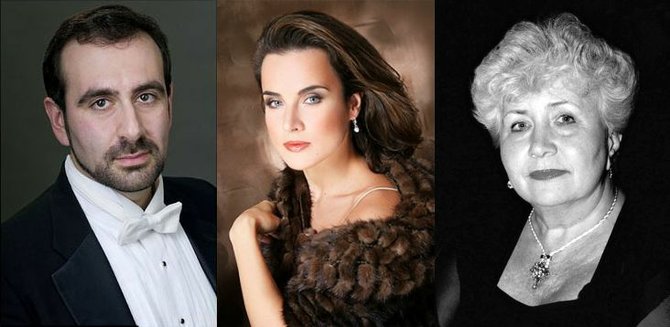 The National Chamber Ensemble opens its sixth season with "Night at the Palace II" on Saturday Nov. 3, 2012 at 7:30 p.m. at the Rosslyn Spectrum Theatre at Artisphere in Arlington. Arlington County Board Chair, Mary Hughes Hynes will be the special opening night guest host.
The continuation of last season's great success, the stage of the Spectrum Theatre will be transformed once again into a palace in St. Petersburg, Russia. This concert, in collaboration with the Russian Chamber Art Society will showcase Russian song and opera, as well as instrumental music that will include the gorgeous "Trio Pathetique" by Michail Glinka and enticing collaborations with both singers. NCE will be joined by RCAS Artistic Director and Founder, pianist Vera Danchenko-Stern, baritone Anton Belov and soprano Yana Eminova to bring back to life the beauty and grandeur of musical life at the palace. Featuring music of Glinka, Tchaikovsky, Rachmaninov and more.
Rosslyn Spectrum Theatre at Artisphere, is located at 1611 N. Kent Street (off Wilson Blvd.). Tickets are $28 Adult and $15 Student. $100 Season Subscription to all five performances. Tickets by phone 888-841-2787 or visit www.NationalChamberEnsemble.org.