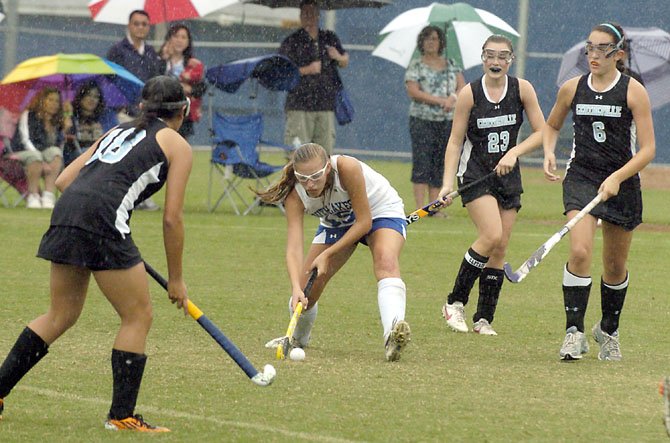 In 2011, Jessica Dowd's first season as South Lakes head field hockey coach, she helped transform the Seahawks from a struggling program into club playing around .500. One year later, Dowd has South Lakes off to its second consecutive strong start as the Seahawks won three of four games at the "Under the Lights" tournament at Lee High School in Springfield.
On Friday, Aug. 24, South Lakes defeated Osbourn Park, 5-0, and Lee, 5-1. On Saturday, the Seahawks lost to Centreville, 2-1, but bounced back with a 6-0 victory against Falls Church.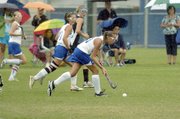 Katie Hunt, Aly McCarty and Emily Lemoine each scored four goals for South Lakes during the tournament. Olivia Wolfe and Megan Greatorex each scored two, and Lisi Mueller had one.
South Lakes also won three of four at last year's "Under the Lights."
"Coming in [last season], they didn't have much field hockey sense," the 25-year-old Dowd said. "They had the skill, but there was no formation there. We implemented a whole new formation [and] we set up different corner plays --- before they were just going basically straight shots the entire time. They're a great group of girls, so it's easy to work with them."
Seniors Mueller and Lemoine, and juniors Wolfe and Hannah Becker will be looked to for leadership, according to Dowd.
South Lakes defeated Falls Church, 5-1, on Aug. 27, improving the Seahawks' record to 4-1. South Lakes will host Yorktown at 7:30 p.m. on Aug. 30. The Seahawks open Liberty District competition on Sept. 11 at home against Marshall.
"They've played really great," Dowd said. "The old South Lakes team, before I came in … they had a [poor] record … and to come in fighting for first place in our [tournament] pool [this year shows] all the work that they've been doing has really paid off. They're playing great, like a team."