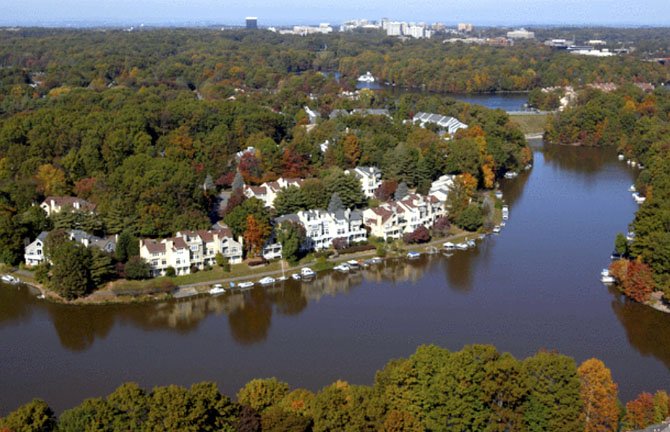 Reston won another national honor, thanks to the talents of a local professional photographer. Two weeks ago, CNN Money Magazine listed Reston as one of the top ten "Best Places to Live."
An aerial photo Jim Kirby made while flying over Lake Audubon won the grand prize in the U.S. Forest Service's "My Neighborhood Forest" photo contest. There were nearly 100 entries and 15 were listed as winners.
The image depicts homes densely surrounded by trees along the lakeshore. Kirby said he felt the image of Reston, showing what he called the "amazing forest that we live under," was just what the U.S. Forest Service was looking for. He said the photography fit the objective for the challenge, which was to take a neighborhood photo that showed urban or community forests.
"The real winner here is Reston, which truly is an urban forest," Kirby said.
Kirby has documented the life and growth of Reston since 1981, when he and his wife moved to the community. He started as a photojournalist at the weekly newspaper, The Reston Times. He works as a freelance photographer for many area businesses, including what he calls his oldest client, the Reston Hospital Center.
He is currently working on an e-book about Reston, which he expects to publish in 2014, in conjunction with the community's 50th anniversary. He says it will be a pictorial celebration of Reston today, rather than a history of the town.
"So if Reston residents see a middle-aged man riding the pathways on a bicycle taking photos of the community, they should not be alarmed. Chances are it is me, photographing our picturesque community," Kirby said.