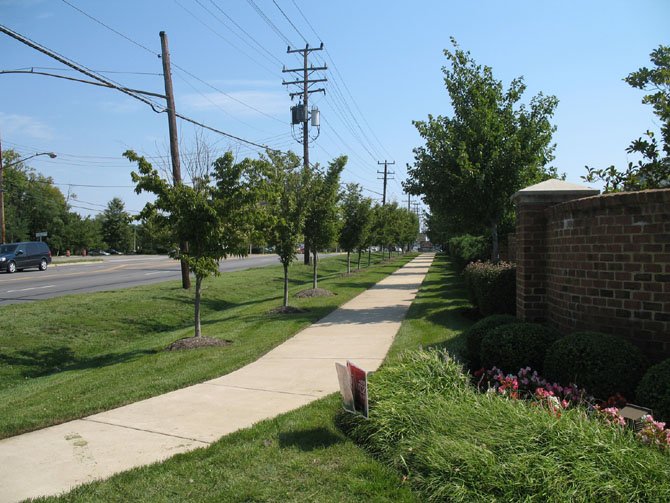 Mount Vernon — The Southeast Fairfax Development Corporation is accepting nominations for the 2012 Mary Thonen Beautification Program Awards.
Named in memory of the SFDC's former board president and longtime volunteer, the program honors commercial property owners along Richmond Highway who have made extraordinary efforts to beautify their sites.
For more than a decade this program has given public recognition to the investments of time and money by local property owners in making the Richmond Highway corridor a more attractive place to live and work. Past recipients have been recognized for enhancing their properties through improved landscaping, architectural ornaments, mixture of trees and shrubs and colorful plantings. More important than the size and scale of the improvements is the effort the property owners undertake to improve their part of the community.
The awards are open to all properties that are visible from Richmond Highway between the Capital Beltway and the Fairfax County Parkway south of Fort Belvoir.
SFDC asks that photographs of the property and a brief narrative be submitted explaining how the property adds to the corridor's visual appeal. Applications may be submitted via email to info@sfdc.org or in hard copy to Southeast Fairfax Development Corporation, 8850 Richmond Highway, Suite 105, Alexandria, VA 22309. Applications are due by Sept. 30, and awards will be announced in November.
For more information about the program or its criteria, contact SFDC at 703-360-5008.