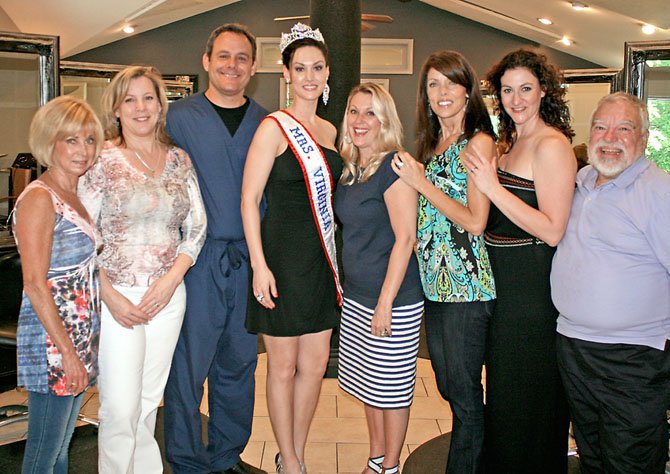 Mrs. Virginia and Mrs. District of Columbia join Bellini Salon & MedEsthetics in support of Mothers Against Drunk Driving for their Princess Day event on Sunday, Sept. 16 from 10 a.m. to 2 p.m. to help MADD raise money in support of their cause.
Every young girl is invited accompanied by their family and friends to make an appointment at Bellini Salon & MedEsthetics in Vienna. Each girl will receive an upstyle hair design by the elite Bellini Salon staff that will also include a tiara for $25; all of the proceeds will be donated to MADD. Bonus service options offered by the Bellini team will include makeup and a manicure polish.
Brandi Pope, Mrs. Virginia, will be accompanied by Arika Burton, Mrs. District of Columbia, at Bellini to pose for photographs, sign autographs and to be the guest celebrities. All of the participating young girls will be invited to wear or bring in party dresses. Everyone is welcome to bring their own cameras to take their own snapshots posing with Mrs. Virginia and Mrs. District of Columbia.
The MADD mission and goal is to "Stop drunk driving, support the victims of this violent crime and to prevent underage drinking."
Bellini Salon & MedEsthetics has been recognized as the official salon of Mrs. Brandi Pope for the Mrs. Virginia America Beauty Pageant.
For more information and to make an appointment for this special Princess Day charitable event, contact Bellini Salon & MedEsthetics at 112 Pleasant Street, SW, Vienna, VA 22180, call 703-255-2555 or visit www.BelliniBeauty.com. Please inquire about the post event details and photographs after Princess Day.