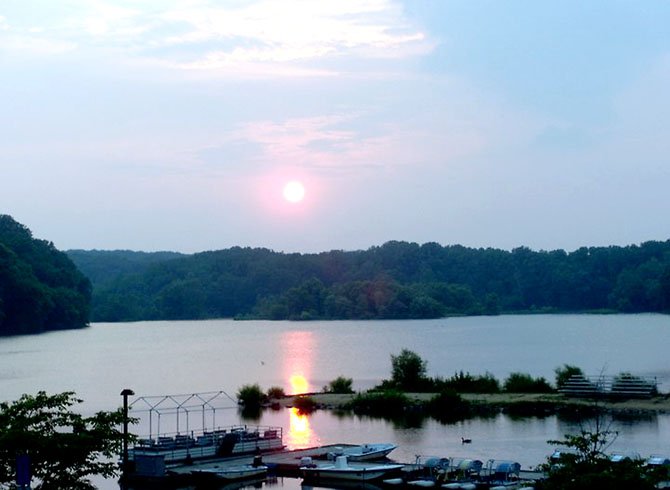 Send notes to the Connection at south@connectionnewspapers.com or call 703-778-9416. Deadline is Friday. Dated announcements should be submitted at least two weeks prior to the event.
Springfield Has a New Farmer's Market
"Smart Markets" Farmer's Market. 10 a.m.-2 p.m., American Legion Post 176, 6520 Amherst Ave., Springfield. Shop on Saturdays for seasonal produce, goods and wares. www.smartmarkets....
Friday/Sept. 21
Korpiklaani. 5 p.m., Empire, 6335 Rolling Road, Springfield. Finland's traditional folk metal ensemble plays on one of the opening nights of their U.S. tour. $18. 703-569-5940 or www.empire-nova.com.
Screen on the Green. 7:30 p.m., at Paradise Springs Winery, 13219 Yates Ford Road, Clifton. Showing "Sideways." Bring a blanket, picnic and enjoy your favorite wine while watching one of the best wine movies ever made, "Sideways." www.paradisespringswinery.com.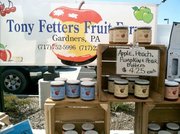 Saturday/Sept. 22
Yard Sale. 8 a.m.-1 p.m., at the Lorton Volunteer Fire Hall, Armstead Road, Lorton. Ladies Auxillary Community Projects will be selling beverages, baked goods, hotdogs and snacks; spaces available for $20. 703-819-9983.
Smart Matkets' Farmer's Market, 10 a.m.-2 p.m., American Legion Post 176, 6520 Amherst Ave., Springfield. Shop on Saturdays for seasonal produce, goods and wares. www.smartmarkets.org.
Flea Market. 8 a.m.-4 p.m. VRE Commuter Rail Parking Lot, 6900 Hechinger Drive, Springfield. Sponsored by Springfield-Franconia Lions Club. Vendor fee $20 per parking space. Proceeds benefit local charities. 703-569-3074 or http://sfhostlions.org/fleamkt.html.
Sean's Walk for Childhood Apraxia. 10 a.m., at Burke Lake Park, 7315 Ox Road, Fairfax Station. Join local mother Tina Donbeck and her son with Apraxia, Aidan Donbeck, to help bring awareness to the motor speech disorder as well as raise funds to benefit the Childhood Apraxia of Speech Association of North America (CASANA), a 501(c)3 nonprofit public charity. tdonbeck@gmail.com or http://www.apraxia-kids.org/northernvawalk.
Homecoming and Reunion. 11 a.m.-4 p.m., The Workhouse Quad, 9601 Ox Road, Lorton. Lorton Correctional Complex current and former employees are invited; brief program, followed by food (catered by Dixie Bones Barbeque) and The Amazing Gospel Souls, whose members are former offenders from Lorton, and DJ Darryl Stewart of KDDZ Entertainment. $30, adults; $15, teens; $12, children. www.lortonarts.org/events.
Families & Friends of ServiceSource Fall Picnic. Noon-5 p.m., a the Thieberger residence, 10811 Harley Road, Lorton. Food, music, games, hayrides and camaraderie at a beautiful country home. $5. RSVP. 703-970-3683 or tothstevej@aol.com.
Sydenstricker Schoolhouse Coffee House. 6-9 p.m.,
8511 Hooes Road, Springfield. Beverages and desserts available for small donation to benefit preservation of the Historic Sydenstricker Schoolhouse. https://www.facebook.com/sydenstrickerschoolhouse/info.
10th Anniversary of Miss Greater Springfield Pageant. 7:30 p.m., at the Village Square Auditorium, 7440 Spring Village Drive, Springfield. The "Where Dreams Come True" pageant. $15. www.missgreaterspringfield.com.
Fairfax Symphony Orchestra: Masterworks I. 8 p.m. George Mason University Center for the Arts, 4400 University Drive, Fairfax. Conductor Christopher Zimmerman and pianist Jeffrey Biegel perform Adams' The Chairman Dances, Zwilich's Shadows for Piano and Orchestra, Bernstein's Three Dance Episodes from "On the Town" and Gershwin's Piano Concerto in F Major. $25-$55. 703-563-1990 or www.fairfaxsymphony.org.
Sunday/Sept. 23
Great Haircuts, Great Prices, Great Cause. Noon-4 p.m., Jon David Hair Salons, 6720 Commerce Street, Springfield. Jon David Hair Salon joins in the annual HopeCuts Fund-Raiser for Cancer, HIV/AIDS Research by reducing prices by 50 percent and giving proceeds to benefit research at City of Hope National Medical Center and Beckman Research Institute. Reservations. 703-924-3835 or http://jondavidsalon.net/.
Tuesday/Sept. 25
Family Day at the Main Street Pub. 8 a.m.-10 p.m., 7140 Main Street, Clifton. Eat dinner with your children and don't pay for their dinner (ages 12 and under eat free). 703-266-6307 or www.themainstreetpub.net.
Wednesday/Sept. 26
Moms Event: Cherished Friends. 10-11:30 a.m., Kirkwood Presbyterian Church, 8336 Carrleigh Pkwy., Springfield. Coffee, tea, homemade treats, casual dress, childcare and a talk on friendship. $5. MomsOnTheRun4@gmail.com.
Robert and Gail Piepenburg Ceramics Exhibition. 11 a.m.-7 p.m., at the W-16 McGuire Woods Gallery, 9601 Ox Road, Lorton. Gail and Robert's Raku and smoke-fired sculptures and vessels in conjunction with their Raku Workshop (to come, Oct. 20-21) is open through Oct. 21. www.workhousearts.org.
"Cheers" Showing. 8 p.m.-10 p.m., 7140 Main Street, Clifton. Thirty years ago this September, Cheers premiered on NBC. Pull up a stool and join Norm for a cold one. 703-266-6307 or www.themainstreetpub.net.