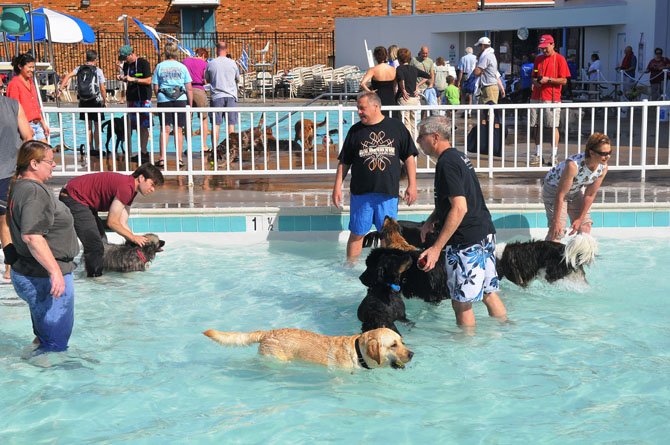 Alexandria — The Cameron Street pool opened on Saturday afternoon, Sept. 15 for the dogs.
Photo Gallery
Last Big Swim of the Season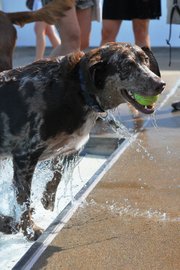 Snapshots from the annual dog pool day.
Click Photo for Flash
The annual dog pool day was sponsored by Your Dog's Best Friend on Jefferson Davis Highway allowing all dogs to enter the pool for free. Amy Young, poet laureate for the City of Alexandria along with Alexandria residents who submitted poetry during the "2012 Dog Days of August," participated in a special salute to dogs. Young and guest readers read poems about their favorite companion, their dog or poems about dogs as part of the city.
More like this story