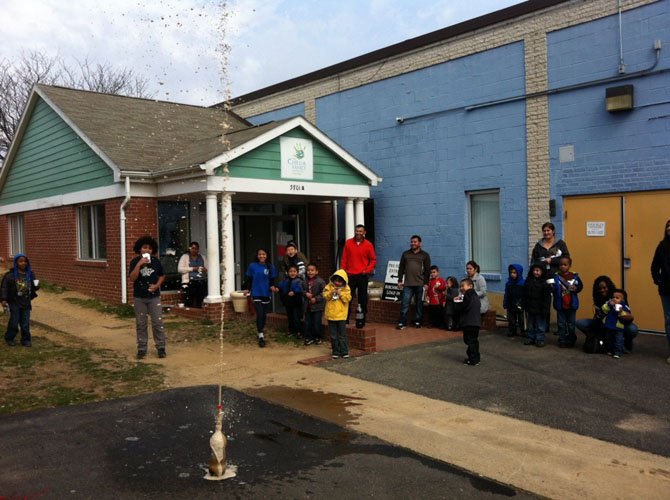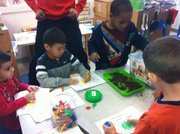 AX0403-705 The Child and Family Network Centers hosted a hands-on Super Science Saturday March 14 at the CFNC Birchmere headquarters on Mount Vernon Avenue.
Joined by members of the Key and Keydette Clubs from T.C. Williams High School, CFNC pre-schoolers and their families participated in interactive experiments that encouraged exploration, discovery and basic science concepts. As a finale, children watched as their own version of a volcano erupted.
CFNC provides free and fully accredited preschool education for 200 children living in poverty in Northern Virginia. The organization also provides free family support, literacy, job training and health programs to the parents of its students. For more information, visit www.cfnc-online.org.