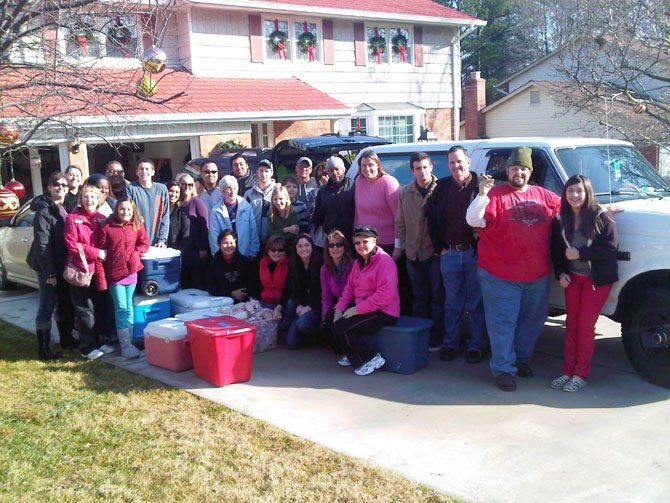 On Christmas Day 2001, Jay Herriot made a vow to himself.
"I spent the holiday away from family. It was the worst Christmas, and I vowed to myself this would not happen again," Herriott said.
The next Christmas, Herriott went to Boston Market and purchased a complete meal for eight. He put the hot meals in the back of his Ford Explorer and spent the day handing out meals to homeless people in D.C.
In 2002, he got his daughters involved in the effort, and they delivered 14 meals to homeless individuals. In 2010, his family began giving out meals on the 25th of every month, and in 2012, the group delivered 455 home-cooked meals to homeless living in tents and makeshift shelters in the woods.
They named the organization The "25th Project," because their efforts were initially limited to Thanksgiving and Christmas, and steadily grew into a gathering of volunteers every 25th of the month to aid the homeless in their community.
"After years of helping the homeless on Thanksgiving and Christmas, my daughters and I started to wonder what the homeless did throughout the rest of the year," Herriott said. "During the holiday season it is easy to give, but what happens the other 10 months of the year? Over time we invited others to help out and it has just taken off from there."
In addition to his daughters, Herriott enlists volunteers from Burke Community Church and a close-knit group of friends from the Burke Cigar Shop.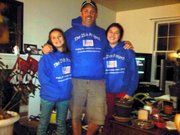 "On Christmas Eve, my church has a gift-wrapping party, and we'll wrap whatever we have, from tents and sleeping bags to flannel shirts," Herriott said. "As The 25th Project has grown, we have expanded our goals and now provide tents, batteries, sleeping bags, tarps and other life essentials."
This year, the grassroots organization is hosting its first charity golf tournament on April 26, at South Riding Golf Course, 43237 Golf View Drive from 8 a.m. to 2:30 p.m. Proceeds from the tournament will help raise $25,000 needed to provide permanent housing for two individuals starting in January 2014.
"In just a few weeks, we will be playing a little golf, laughing a whole lot and raising money to help our homeless friends. The purpose of this event is to help get two of our homeless friends out of the woods and into housing on January 25th 2014," Herriott said, adding that the funds will pay rent, utilities and some transportation costs.
"We want to help our homeless friends get plugged back into society where they are back to being productive members," Herriott said.
For more information about The 25th Project and the golf tournament, contact Mike Mears at 202-734-1897, or visit the website at www.the25thproject.org.