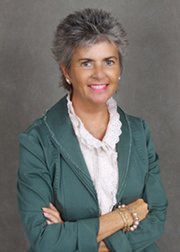 Kim Farina has assumed the role of regional vice president at Weichert, Realtors. Farina will be responsible for the management and growth of eight Weichert sales offices that are located in Montgomery and Prince George counties in Maryland, as well as the District of Columbia.
Farina began her career as a sales associate with Weichert in 1993, after which she quickly became one of the company's top producers. In 2005, she was promoted to the sales manager position in Weichert's Burke, Va., office, where under her leadership the office grew and consistently met or exceeded goals. Following her success at Burke, Farina was then appointed as sales manager of the Alexandria/Old Town, office in 2007, where under her guidance the office was consistently recognized as one of Weichert's most-profitable sales offices.
Her successful management of the Alexandria/Old Town office earned her the distinction of being selected as the region's Manager of the Year for each of the last six years. In addition to her regional responsibilities, Farina will also be the managing broker for the Bethesda/Chevy Chase, Md., sales office.
For more information about Weichert, Realtors, visit www.weichert.com.