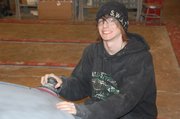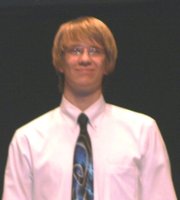 Students in the SkillsUSA District 5 Chantilly Academy, A Governor's STEM Academy, were honored at the 49th Annual SkillsUSA State Leadership and Skill Conference held in Roanoke on April 20 and 21.

SkillsUSA is a partnership of students, teachers and industry working together to train high school students in career and technical education skills.
Chantilly Academy had 29 top five finishers, and qualified 9 first place finishers to advance to the National SkillsUSA Leadership and Skills Conference in Kansas City, Missouri, at the end of June. They include:
Automotive Refinishing Technology: Kyle Wright, 1st place

Computer Maintenance Technology: Jack Gallagher, 1st place

Community Service: Melissa Howell, Ashlee Olsen & Andrea Quiroa, 1st place

Entrepreneurship: Victoria Gorospe, Somya Leskanich, Amber Patterson & Monica Scholberg, 1st place

Entrepreneurship: Edward Jensen, Yusuf Masumi, Sanjar Omuraliev & Javier Velasquez, 2nd place

Prepared Speech: Juliana Rosa, 2nd place

Related Technical Math: Tyler Gregory, 2nd place

Club Scrapbook: Rania Beshara & Alyssa Milan Unson, 2nd place; Kylie Makris & Alice sanchez, 4th place

Cosmetology: Cindy Amaya, 2nd place & Desiree dePondicchello, 5th place

Job Skill Demonstration: Michelle Fitzsimmons, 3rd place

Veterinary Assisting: Rebecca Shapiro, 3rd place & Mihika Dhyani, 4th place

Essay: Victoria Zimmerman, 4th place

Poster: Yinh-Jou chu, 4th place

Food Preparation Assistant: McClaren Rhodes, 4th place

Extemporaneous Speaking: Kimana Bowen, 4th place & Victoria Zimmerman, 5th place

Occupational Scrapbook: Brooke Snyder, 5th place

Action Skills: Lizzie Speidel, 5th place.