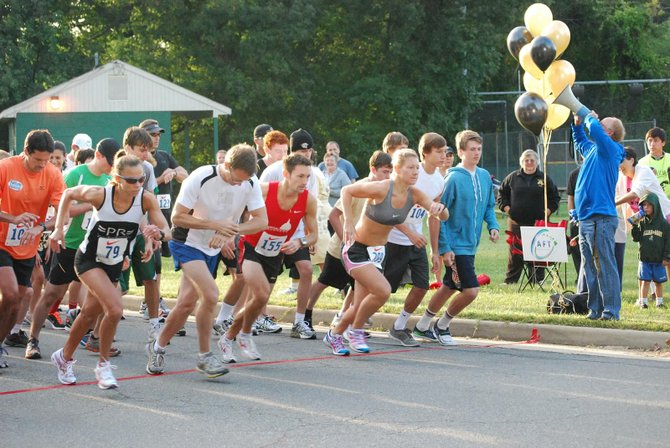 The Paul VI Catholic High School (PVI) Runfest 2013 will be held on Sunday, Sept. 15, at 8 a.m. Last year's race marked the successful return of PVI Runfest to the Paul VI neighborhood, with over 300 runners (and walkers) participating.
"If last year's race is any indicator, then PVI Runfest 2013 should be competitive and fun; in fact, we're expecting close to 500 participants," said Maureen Ashby, race chairman. "Once again, we have a very enthusiastic and eager group of volunteers looking forward to continuing this race as a Fairfax City favorite."
This year's race will continue the Runfest tradition of raising funds for PVI's nationally recognized Options Program for students with intellectual disabilities. Additionally, a portion of the proceeds will benefit the PVI cross country and track programs.
The 5K course is a 2-loop route with a few gentle hills that starts and finishes in the PVI parking lot, located behind the school at 10675 Fairfax Boulevard. The course has just been re-certified by the US Track and Field Association.
For the first time in several years, this year's race will be chip-timed for accuracy. There will be traditional top-finisher and age-group prizes and random prize drawings for all participants. All race registrations, with the exception of race day, can be submitted online at http://tinyurl.com/pvirunfest2013. The entry fee for PVI students and faculty is $15 and $25 for all others. Registration on race day is $35 for everyone.
Full race details, including T-shirt and packet pickup locations, are available at the website above or by contacting Maureen Ashby at mmhpashby@verizon.net.