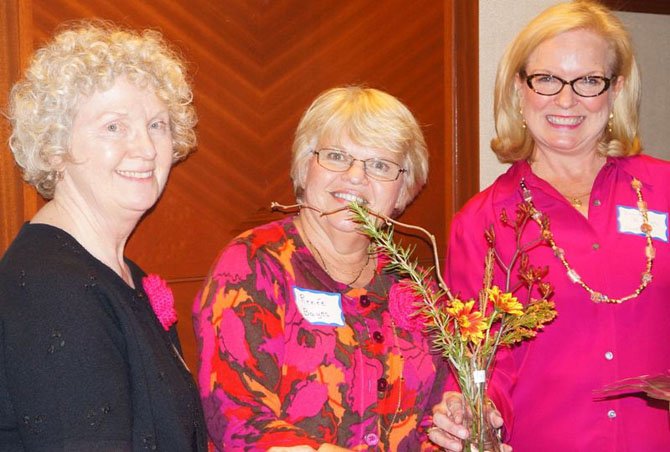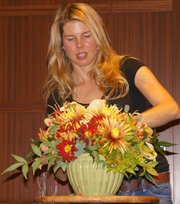 Arlington — Arlington's Rock Spring Garden Club held its fourth annual Holiday Design Event on Thursday, Nov. 21, attracting a sold-out crowd of more than 200 to watch experts demonstrate how to craft a variety of floral arrangements for Thanksgiving through New Year's Day.
Sarah von Pollaro, owner of Urban Petals and host of the WETA special "Flower Empowered," was joined by club member Sheila Moore in demonstrating creative uses of colors and containers at the National Rural Electric Cooperative Association conference center in Ballston.
RSGC member Dorinda Burroughs initiated the program several years ago to raise funds for the club's community-outreach programs. "We have a wonderful evening to start the holidays, plus we raise the money to do things like send children to camp at Arlington's Outdoor Lab," she said.
The floral arrangements were auctioned off after the demonstration. In addition, pumpkin flower arrangements, design materials and buckets of greens were sold as participants enjoyed refreshments provided by club members and winners of door prizes and raffles were announced.
Funds raised during the event also are used to support Rock Spring Park, the RSGC's Garden of the Year program, and educational activities in area schools.