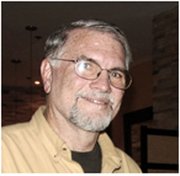 Eric Knudsen, President, Great Falls Citizens Association (GFCA):
1) The start, and hopefully the finishing, of the Walker Road Diet project. This is the first major change to the center of town since the Safeway shopping center was put in. It will allow for a crosswalk and reduction in the speed, stopping passing on the right and give an area that can be landscaped to really put a safe and hometown look to Great Falls.
2) GFCA worked with DEQ, Fairfax Petroleum, Fairfax county and local businesses to find the best way to clean up the spill of MTBE and other chemicals from the former gas station. After four years the community can now look forward to this potential menace being taken care of and our water being protected from these pollutants.
3) Our Supervisor John Foust has secured funds to renovate the Grange and make it ADA compliant. This will once again bring this treasured building back into roll of a community meeting space for all and many community events will be brought back.