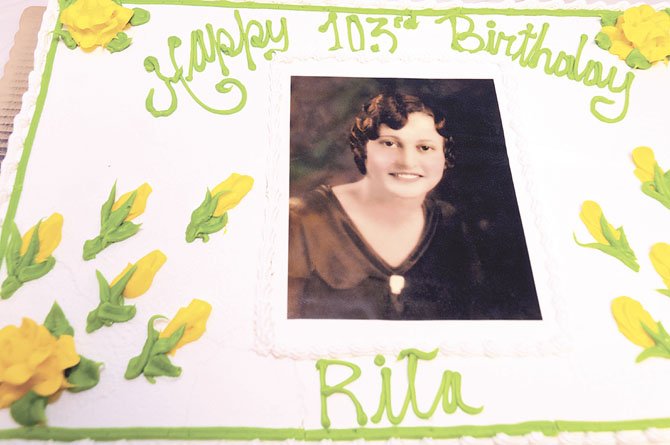 Photo Gallery
De Lazzari's 103rd Birthday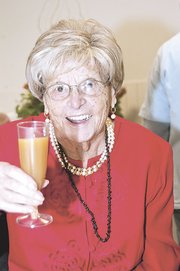 Click Photo for Flash
Montgomery County Recreation helped Rita De Lazzari, a long-time participant in the Clara Barton Community Center's Senior Neighborhood Program, celebrate her 103rd birthday on Jan. 23.
De Lazzari has been a member of the Clara Barton Neighborhood Senior Program's Senior Sensations group for many years. The birthday celebration included residents of the community, members of Senior Sensations and invited guests.
The Clara Barton Community Center Senior Neighborhood Program is a free program offered on Mondays and Wednesdays from 10 a.m. to 2 p.m. The program is part of the department's offerings that provide inclusive quality recreation programs and activities to serve the recreation and leisure needs of the community.