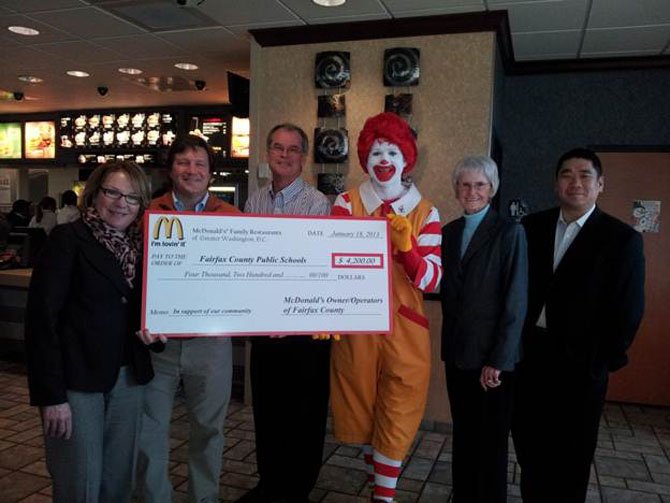 The McDonald's Family Restaurants of Greater Washington, D.C., presented Fairfax County Public Schools with a check for $4,200 on Friday, Jan. 18.
Fairfax County Public Schools is one of many school districts in the Greater Washington, D.C. area that will receive a monetary donation. This donation is from the first ever DMV-wide McTeacher's Night Fundraising event that was held in late fall of 2012. To celebrate McDonald's longstanding history of supporting local schools, teachers, school administrators, parents and students visited their local McDonald's for dinner, where a percentage of the evening's sales went back to local education.
The total amount raised through the donations from McDonald's restaurants is $45,000.