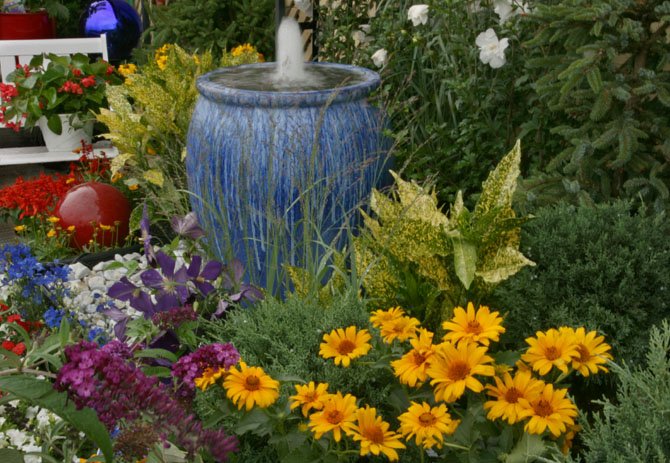 Since Punxsutawney Phil didn't see his shadow on Groundhog Day earlier this month, spring might be around the corner. But whether one believes in folklore or not, the winter chill will soon give way to warm weather blooms.
If the thought of getting a spring garden ready is enough to make you crawl back into your own hole, the Capital Home and Garden Show might offer inspiration. Justin Cave, of HGTV's "Ground Breakers" and Tim Carter, who gives residential construction advice in his nationally syndicated column, "Ask the Builder," are scheduled to headline the show. Set for Feb. 22-24, at Chantilly's Dulles Expo Center, the event will offer homeowners more than 500 vendors pedaling the latest in home and garden services and products.
Cameron Ashburn who lives in Arlington is planning to attend. "I've never had luck creating a nice yard because I have a brown thumb instead of a green one," he said. "I'll probably end up hiring a landscaper, but it'll be good to see what's out there."
Peter Hogarth of Merrifield Garden Center in Fair Oaks, Merrifield and Gainesville, has attended the show in the past. "Some vendors set up displays that are designed to look like an outside landscape setting," he said.
Those attending the show will have an opportunity to see presentations, attend seminars and get expert advice on everything from building an outdoor kitchen to creating water gardens.
"Typically customers look at patios and landscape and displays of different plants," said Bill Mann of Behnke's Nursery in Potomac, Md.
The show will run from 10 a.m. until 9 p.m. Friday, Feb. 22, from 9 a.m. until 9 p.m. Saturday, Feb. 23 and from 10 a.m. until 6 p.m. on Sunday, Feb. 24. Tickets may be purchased online at www.capitalhomeandgardenshow.com.