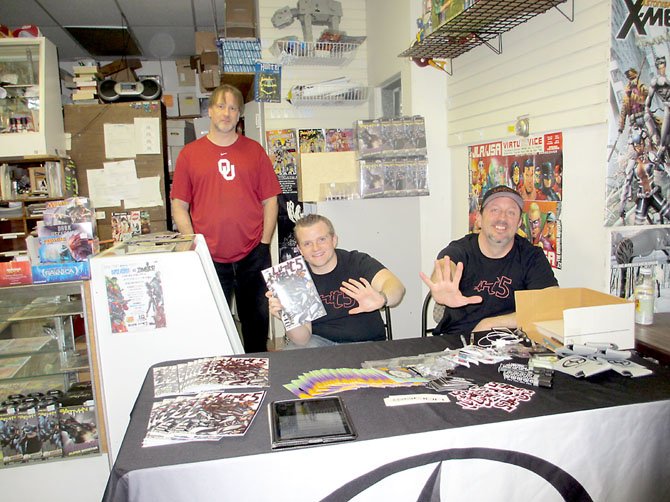 Edwin Gumel really knows his comics. His store, E.G. Comics, has served Vienna and the surrounding area since 1990. He doesn't just sell comics and graphic novels; he grades their condition, he catalogues them, he knows what back issues are worth. Among his stock are niche collections and the more well-known ones, such as Marvel Comics, DC Comics, Image Comics, and Dark Horse Comics.
"Archie" and his friends look the same as they did 50 years ago. Batman is still "big," and Mickey Mouse and his club still attract kids.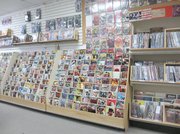 To clarify the distinction between a comic book and a graphic novel, Gumel explains it succinctly. A comic book is an individual episode. A graphic novel, said Gumel, is the complete story arc, several issues bound to produce a complete narrative. Most comic books nowadays are written for adults, Gumel said, but there's still a market for young readers. E.G. Comics offers new and back-issue comics, specializing in Golden Age comics.
John Enggren, of Vienna, is the father of a 6-year-old and a 10-year-old. He was at E.G. Comics shopping for comic books for his children. "I'm trying to pique their interest now," said Enggren. "Trying to steer them toward more imaginative ideas."
On Feb. 16, E.G. Comics hosted creators of a new series, "Unit 5," a squad of government-endorsed global anti-terrorists. Koon's Scion of Tysons Corner sponsored the "Unit 5" event with prizes, complimentary refreshments and support. Scion sponsors the grassroots tour, and, in fact, the gadget-y car plays a role in the comic series. "Unit 5" creators gave out signed copies of the first issue at no charge. Co-creator and editor Alex Robson and co-creator and writer Skip Winter spent the afternoon at E.G. Comics talking to customers and signing the comic book. Issue two has already been written and will be released by early summer.
"Unit 5" distinguishes itself from most of the genre in that the unit's men and women are not super-heroes. They are ordinary people moved by personal loss of 9/11.
When the creators were at NY Comic-Con, many NYC firefighters attended the event, and what the creators learned is that New York's volunteer firefighters had no professional insurance. A portion of the net proceeds will be donated to a New York City firefighters' fund, "Unit 5" writer, Skip Winter, said.
E.G. Comics customer, "David," from Columbia, Md., was there to buy some Batman books. A web developer by career, David said he reads Batman, Ironman and Captain America. "I love the characters and the stories that go with them," said David. "I like reading their evolution."
E.G. Comics is located at 142 Maple Avenue West in Vienna, in what used to be known as the Magruder's shopping center. Phone number is 703-938-4977. The store is open 11 a.m. to 7 p.m. Monday through Friday; 11 a.m. to 6 p.m. Saturday; and noon to 6 p.m. on Sunday.