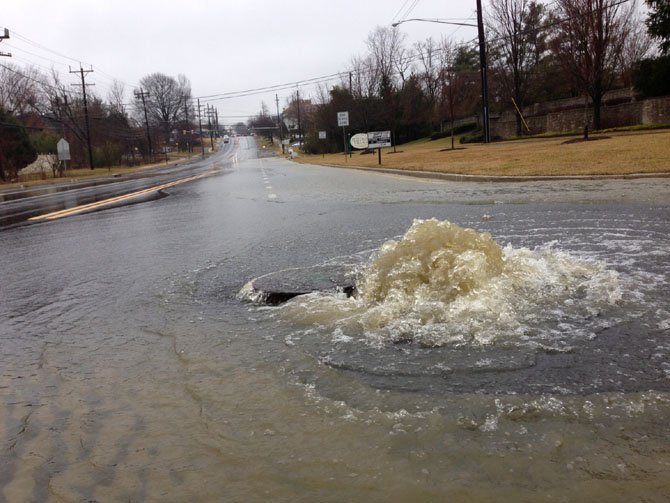 An eight-inch "relatively small" water main break caused spouts of bubbling water on River Road Saturday morning, Feb. 23.
Workers for WSSC had the pipes fixed by Saturday night 12 hours later, according to WSSC spokesperson Lyn Riggins.
No forensics are done on water main breaks of that size, she said. In an average year, 1,700 to 1,800 breaks may occur to the 5,600 miles of pipes in this area.
Alerting WSSC to leaking pipes or broken pipes is helpful, she said. "Sometimes people will call television or news stations first, but "call us," she said.
Mobile applications available on the WSSC website give residents the ability to report issues to WSSC from cell phones and other such devices and can help WSSC pinpoint locations of problems quickly since global positioning devices can be accessed by WSSC.