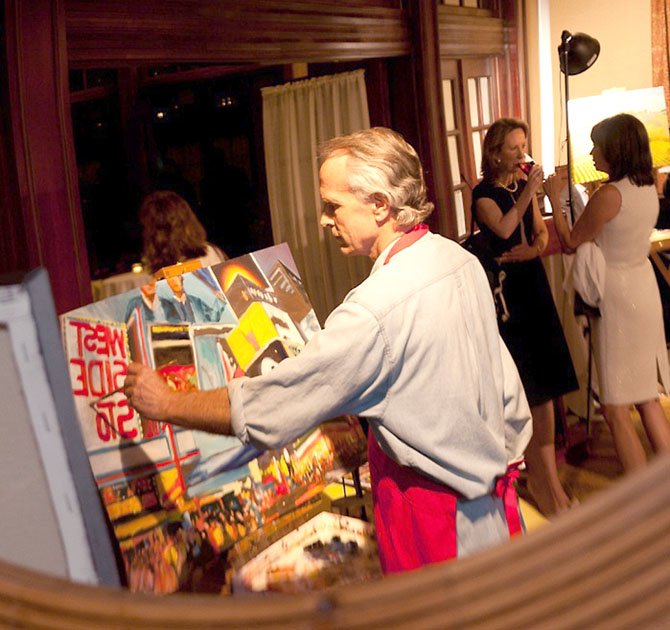 Great Falls artist Bob Gilbert is exhibiting in the Great Falls Library from Jan. 2 to Feb. 1. He will be displaying over 30 original oil paintings of Manhattan. The paintings range in size from 11x16 to 36x72 inches. Most of them will be 24x30 and 24x36. All of them will be for sale at Gilbert's solo exhibit.
In March, Gilbert will have a solo exhibit at the Seneca Hill Animal Hospital with a series of landscapes and on May 1, he will be one of eight artists exhibiting in the Ratner Museum in Bethesda, Md.
"My intention in this library exhibit is to thrust you into Manhattan, New York City's oldest and most densely populated borough. As you view each painting, tumble into a frenetic night scene with throbbing subterranean trains, steam spurting from sidewalk vents, impatient taxis, muscle-bound skyscrapers, shrieking sirens—energy and attitude," the artist says.