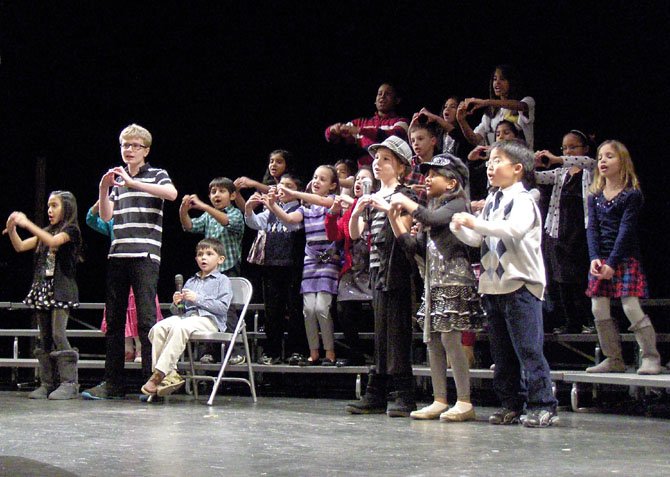 Each year, the Chantilly Pyramid Minority Student Achievement (CPMSAC) Committee celebrates the life and legacy of Martin Luther King Jr. This year's event is slated for Sunday, Jan. 20, at 4 p.m., at Westfield High. The theme is "Dr. Martin Luther King Jr.: Defining the Dream in an Era of Change." Students from schools throughout Centreville and Chantilly will perform in his honor. The event is free and the public is welcome.
Emceeing will be Westfield High senior Jamilla Vizcaino and Chantilly High senior Brian Sydnor. The co-chairs are Deneen Vaughn, Brenda Johnson, Wanda Gregory-Tanks and Kim Graham. "This festival over the years has been well attended," said Vaughn. "We expect this program to be equally as successful. This celebratory event is always uplifting and inspiring, with a diverse group of participants from various local schools, churches and civic organizations."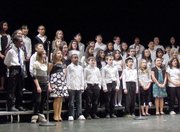 Graham said this event is "a chance for all of us to reflect on a man who realized that, by speaking in a peaceful way, more can be accomplished in settling differences. He loved America, and the many positives that have happened in history since Dr. King's assassination should be the focus for this day of remembrance."
Johnson, a special-education teacher at Lees Corner Elementary, has a personal reason for celebrating King and all he accomplished. "I was born and raised in Mississippi, during the late '50s and '60s," she said. "It was hard growing up in the rural South, being told that you would not be able to excel to your full potential."
But, said Johnson, "Dr. King taught us not to give up, to work hard and one day your dreams will become a reality. I am glad that I can walk the streets of my hometown and see the many changes that have taken place over the years. No more 'colored only' signs. Dr. King gave many people hope, determination, self confidence and courage."
"Our children do not fully understand what sacrifices Dr. King and many others had to endure so that they can go to the school of their choice, walk the streets freely, and shop and sit in a restaurant without being harassed or told, 'We can't serve you here.' This celebration is our way of saying thank you to Dr. Martin Luther King Jr. for a life well lived."  
Performers on Sunday will include the Mount Olive Baptist Church Children's Choir, the Centreville High Wildcats Guitar Ensemble and a nine-person Latin dance group from Westfield High. The Chantilly High chorus will also entertain, as will Westfield's Step Team, plus students from Brookfield, Colin Powell, Bull Run and McNair elementaries. There'll be hip hop dancers and sisters playing piano, and Ashley Little will sing the National Anthem.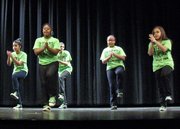 RAtheMC, two rappers who competed on the "X Factor," will perform, and Hari Kappiyoor will play an ancient Indian instrument. Ambica Kalurgi, Lalitha Guruju and Shilpa Gokhale will do an Indian dance, and Farhana Khan and Manika Ponakala will sing an Indian song. Chantilly resident Shirley Nelson founded CPMSAC in 1984 to provide a way of improving the academic achievement of minority students in Fairfax County Public Schools. For more information, go to www.cpmsac.org/aboutus.