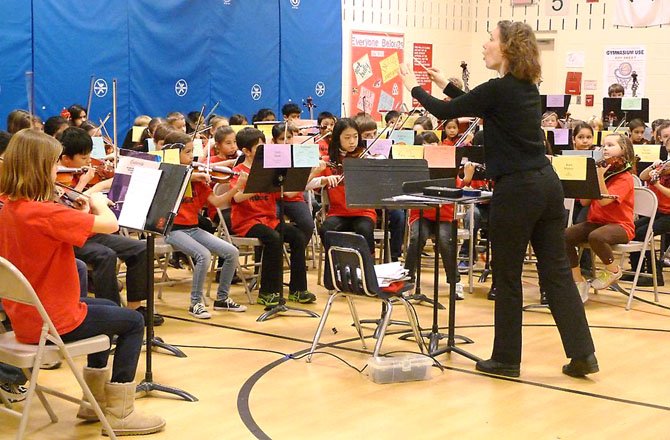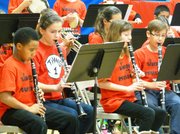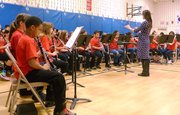 Fifth and sixth grade band students from Union Mill Elementary performed in their Winter Band Concert on Wednesday, Jan. 16, led by band teacher Laura Seifried. First-year band students performed "When the Saints Go Marching In," "Old MacDonald Had a Band," "Ode to Joy," and "Hard Rock Blues." The sixth grade band students performed "Bag 'O Blues," and several holiday pieces including "Frosty the Snowman," "Carol of the Bells," "Jingle Bell Rock," and "Let it Snow! Let it Snow! Let it Snow!"
The following day, fourth, fifth and sixth graders from Union Mill Elementary performed in the Winter Strings Concert on Thursday, Jan. 17, led by strings teacher Melissa Brown. The fourth graders, who are first-year strings students, demonstrated their skills in posture, instrument and bow hold, rest position, playing pizzicato (plucking the strings), using their left-hand fingers, and their bow techniques. The fourth grade strings students performed "Mary Had a Little Lamb/Rolling Along." The fifth and sixth graders performed "Rustic Dance" by Mark Williams and "Clog Dance" by Del Borgo. They finished with "Nightrider" by Richard Meyer, an advanced piece that highlighted the strings skills of the sixth grade orchestra students. The grand finale was an American folk song, "Bile 'Em Cabbage Down," performed by the entire orchestra.
The students then played an encore of the folk song, during which the audience helped keep time by snapping and clapping every other beat.