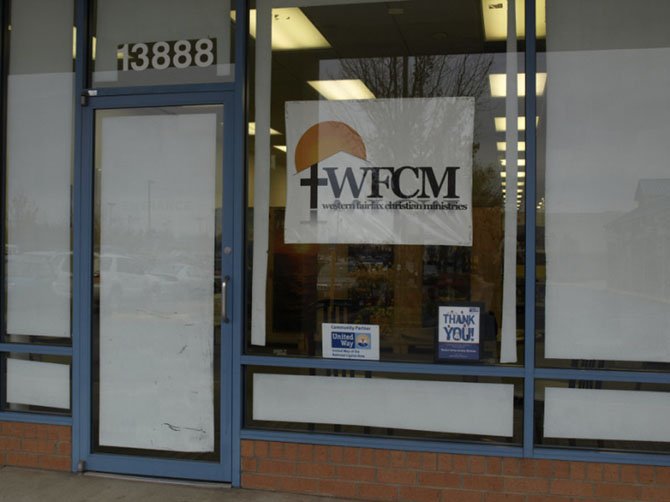 Photo Gallery
WFCM Moves to New Location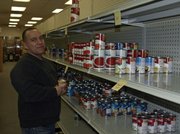 Click Photo for Flash
Centreville — Western Fairfax Christian Ministries (WFCM) has moved – but not far. Its client services and food pantry are now at 13888 Metrotech Drive, near Papa John's Pizza and Kumon Learning Center, in Chantilly's Sully Place shopping center. And its thrift store is nearby at 13939 Metrotech Drive, near the Lotte Market, also in Sully Place.
"We are excited to remain centrally located to our clients, many of whom live in Chantilly, Centreville and parts of Fairfax," said WFCM Executive Director Melissa Jansen. "We hope this move will mean more exposure for WFCM in the business community with which we hope to foster working partnerships to better serve our community."
The WFCM client-services and food-pantry phone number is still 703-988-9656, but the food pantry's hours of operation have changed to Monday-Friday, 9 a.m.-3 p.m., plus two evenings a week. Clients shop for needed groceries by appointment.
Food donations will be accepted again, starting Feb. 4, Monday-Friday, 9-11 a.m. They should be brought to the rear of the food pantry via the access road behind Papa John's Pizza. For alternate donation times, contact Terri Kelly at tkelly@wfcmva.org.
The thrift store is slated to reopen Saturday, Feb. 16. Store hours will remain the same – Monday-Friday, 9 a.m.-6 p.m., and Saturday, 9 a.m.-5 p.m. But starting Tuesday, Feb. 19, donation hours for clothing, household goods and furniture will be Tuesday-Saturday, 10 a.m.-4 p.m. The phone number is 703-956-6955. For more information about donations accepted at the thrift store, see www.wfcmva.org.
Through a renegotiation with Beatty Development Corp., WFCM was able to lease its two new spaces. "We're very happy that Mr. Beattly was able to keep us in two properties in the same shopping center," said WFCM's Jen Adkins. "We feel grateful and blessed. It'll make it easier for our clients to find us and we'll still be centrally located."
On Dec. 27-28, WFCM staff and volunteers loaded several trucks with non-perishable food, shelving units, office furniture, clothing and other items and moved them from the organization's old location to the new food-pantry site. Thrift-store items went into storage until their new site became available.
Jansen believes the new thrift-store site will prove to be a "high-traffic retail property. This is important to [its] continued success, which provides significant revenue for our ministry."
Agreeing, Adkins said, "The thrift store is in the former Catholic Store location and is a really awesome site. It's going to be a great space."
WFCM's history as a homelessness-prevention agency dates back 25 years to 1987 when it was founded by a coalition of 12 local churches concerned about the growing need for emergency assistance in Centreville, Clifton, Chantilly, Fair Oaks and Fairfax Station. Since then, WFCM has been committed to providing its clients' basic needs – food, clothing and financial assistance.
In 2012, WFCM served 3,272 people with food, clothing, rent and utility assistance. "While the number of homeless individuals is decreasing in Fairfax County, the number of working poor is growing," said Jansen. "Now, more than ever, WFCM needs the support of churches, businesses and individuals to continue to serve those neediest in our community."